The attorney for Tenza Lane, the woman accused of attacking of the Prime Minister's son and his fiancée, yesterday argued that there was no case made out against her client, who will soon know her fate.
Lane, 18, is facing three charges following an alleged confrontation between Samuel Hinds Jnr and his fiancée, Sonia Herbert, who is also Lane's sister, on February 27. An alleged scuffle earned Lane two threatening behaviour charges along with an assault charge.
Lane had been placed on bail on March 21 after denying the allegations before Magistrate Geeta Chandan-Edmond.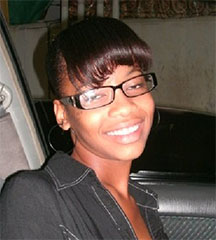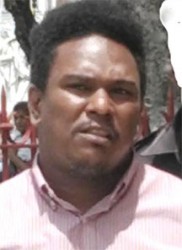 On April 3, Prosecutor Colin Primus closed the threatening behaviour case against the woman after four witnesses, including the young woman's sister, testified against her.
During yesterday's proceedings, two witnesses, Corporal Patrick Peters and Sergeant Roxanne Sandy, testified against Lane in connection with the remaining unlawful assault charge. Sandy subsequently underwent cross-examination by Lane's attorney Simone Morris-Ramlall.
In her testimony, Sandy said was the officer on duty at the Brickdam Police Station when Hinds went to make a report against Lane. According to the sergeant, she was stationed in the Inquiry Office when, at about 2 pm on February 27, Hinds went into the office with several persons and reported that Lane had assaulted him.
Lane, who was with the group as Hinds made the allegation, was told of the offence and cautioned. In defence, Lane explained that she had been assaulted by Hinds. Sandy added that Lane was placed in custody while another officer, Constable Samantha Charles-Garraway, was told to investigate the matter.
Prosecutor Primus closed the prosecution's case and Morris-Ramlall was given an opportunity to make a submission.
In her submission, the attorney stated that there was no case for her client to answer to and pointed out that the evidence submitted by Hinds did not disclose the elements of the assault. Though the evidence alleged a scuffle, Morris-Ramlall noted that there was no evidence from the virtual complainant which proved that Lane had inflicted the injuries he had allegedly sustained.
"His evidence, I submit, is unreliable; his entire evidence," the lawyer emphasised.
Morris-Ramlall also pointed to discrepancies between Hinds' testimony and that of Sandy's. In his testimony, Morris-Ramlall said, Hinds had plainly said that he had gone to the police station to make a report about a phone that was allegedly stolen by Lane. In contrast, Sandy's testimony, revealed that Hinds had gone to make a report of assault and not stolen property.
"The witness who just testified is the only witness who said that he made a report of assault," Morris-Ramlall pointed out.
Wrapping up her submission, the attorney requested that Sandy's claims that Lane had been cautioned be expunged because there was no evidence to support the statement.
Following the submission, Prosecutor Primus requested a further date for his submissions and the case was adjourned until April 14.
Comments
British High Commissioner to Guyana Greg  Quinn  yesterday said that it was hoped that more would have been done to push the constitutional reform process forward.

A West Coast Berbice man died after he reportedly set his one-storey house ablaze sometime around 11.20 am yesterday.

A Yarrowkabra miner was yesterday charged with the murder of a co-worker, whom he allegedly beat to death during an alcohol-fuelled clash last Saturday at a dredge site in the Potaro Backdam.
A court action was yesterday filed challenging a directive issued in the name of President David Granger to the Police Service Commission (PSC) for a hold to be placed on planned promotions this year.
UK security expert Lt Col (rtd) Russell Combe, who is working closely with the Guyana government to resuscitate the Security Sector Reform Action Plan (SSRAP), will be broadening his mandate to assess the country's prison situation.