Some residents of Bush Lot, West Coast Berbice have been denying others access to an area called 'First Dam' for about one year, after farmers started planting cash crops on it.
According to the residents, the farmers had blocked the front part of the dam with zinc sheets about three years ago to prevent them from passing there with their livestock.
They have to use the dam at the nearby Golden Grove Village and said that is not fair.
One farmer took the bold step to plant on the dam and was followed by about six others, with some of them planting bananas and coconuts.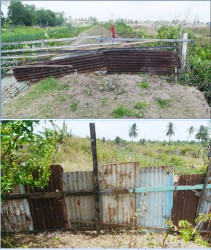 The residents said the farmers are claiming that they had received permission from the Mahaica-Mahaicony-Abary/Agricultural-Development-Authority (MMA/ADA).
When they checked with the MMA/ADA though, they learnt that no permission was given.
They said too that the MMA/ADA has not been able to clean the trench located next to the dam.
They have also complained to regional officials and a government minister who was conducting a 'walkabout' in the area but no action has been taken.
Comments

The Working People's Alliance (WPA) today announced its support for the government's restructuring of the sugar industry.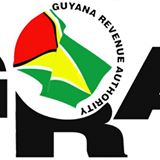 The Guyana Revenue Authority (GRA) today warned about the impersonation of licenced customs brokers.

(Reuters) – England's top order fired in unison to give them a four-wicket win in the second one-day international against Australia on Friday as Aaron Finch's second straight hundred for the hosts could not prevent them falling 2-0 behind in the series.

Four weeks after passing a $267 billion budget for 2018, the National Assembly will debate a supplemental provision of $1.75 billion to meet a portion of the severance pay for around 4,000 sugar workers.

Autopsies performed on the bodies of Ambrose Baharally and Martin Godette, the Pomeroon farmers who were shot dead on Sunday, have found that both men died from gunshot injuries to the head.