– thrash would-be bandits

Residents of Phoenix Park, West Bank Demerara on Friday evening came out in large numbers and apprehended two men who had attempted to rob National Sports Commission Manager Gervy C Harry.
Recounting the attack, Harry told Stabroek News that he was heading home from work and had exited a Route 32 minibus around 7.45 pm at the northern entrance of Phoenix Park, which was closer to his home.
He said he walked through the dark, narrow street and when he arrived at the end of the first house lot, he felt a weight on his shoulder.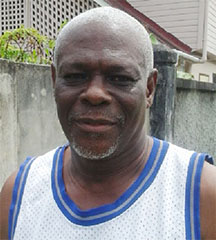 "I felt someone holding on to my shoulder from behind and they said, 'Come here!'" Harry said. He added that he instantly turned around to face the man, whom he described as big built, but was shoved to the ground.
Lying on the dirt road, Harry said, he shouted "I am gonna shoot you" and made a gesture as if he was going to pull out a hand gun.
This tactic, Harry said, got the assailant scared and he ran towards the direction of the public road, while two other men came from behind the right angled corner of the concrete fence and followed the man.
Harry said he followed the men and to his delight they turned into the main entrance of the village.
"When I saw where they turned, I was happy because I thought that they were now in my comfort zone," Harry said.
He raised an alarm and the villagers responded. "The people from the area came out like ants!" Harry exclaimed.
Two men ran and hid inside an abandoned building, but the villagers stormed in and handed them a sound beating until a senior police officer who lives in the neighbourhood, went to their rescue and they were arrested and taken to the Vreed-en-Hoop police Station.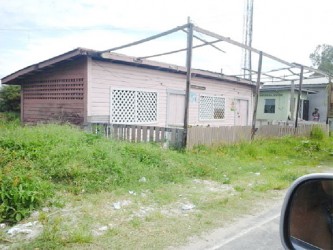 Harry said he went the station and was able to positively identify the men by the clothes they wore.
According to police, the two men are in police custody. The third man, who had separated himself from the others was not captured.
Harry said it seemed the men were not familiar with the area or they would not have entered the same village where they attempted to rob someone.
He added that he has already given the relevant statements to the police and is happy he is still alive and was not harmed. He said he also felt lucky the men did not manage to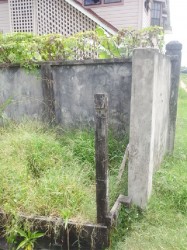 steal anything from him. He said he could not tell if the men were armed because of the darkness at the time of the attack.
Harry, who is well-known, said he has been living in the village since it was first established. As he walked through the village to give this newspaper a recount of what transpired, residents called out to him.
One resident said, "When I hear they attack Harry, I seh nah man, they can't be from this village cause if they were, they would know the entire village would come down on them for attacking Harry. Not Harry man."
Comments

UN experts condemn racist violence in U.S., urge investigations GENEVA, (Reuters) – United Nations human rights experts called on the United States today to combat rising racist violence and xenophobia and to prosecute perpetrators of hate crimes.

The twin-engine Beech aircraft seized by authorities on an improvised airstrip on Sunday in the North Rupununi, Region Nine area, was yesterday confirmed as bearing a registration number belonging to an investment company in Brazil.

ExxonMobil yesterday signed a deal with Guyana Shore Base Inc (GYSBI) for an onshore support facility at Houston on the East Bank of Demerara.
While students who sat Caribbean Examination Council (CXC) exams in May and June of this year will be able to access their results online on Friday, the Ministry of Education has already announced that Guyana has recorded a 7% increase in passes at the Caribbean Advanced Proficiency Examinations (CAPE).

A post-mortem examination is expected to be done today to determine the cause of death of a nine-month-old baby, who died on Monday after she was left in a car.