A Lodge man will be spending the next 18 months in jail after being found guilty of abusing and threatening his teenage girlfriend.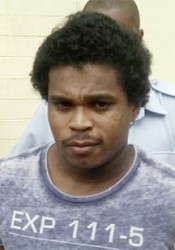 Lennox Cort, 30, was yesterday found guilty of wounding and threatening 17-year-old girlfriend Roshauna Semple.
Cort, of 1717 Norton Street, Lodge, had maintained his innocence of the allegation that he, on May 5th, at his residence, dealt Semple several cuffs to her body and mouth, during a misunderstanding.
According to Prosecutor Jomo Nichols, Cort on the day in question, also threw her down the stairs and later took a piece of brick from the yard and hit Semple to the left side of her ear, causing her to receive injuries.
Additionally, Nichols said that Cort threatened to kill Semple. At that point, Nichols said, Semple ran into a neighbour's yard for refuge. She subsequently reported the matter to the police before seeking medical attention at a hospital. Cort was later arrested and charged. The court heard that Cort was sentenced for nine months on a similar offence, and also 12 months for escaping lawful custody.
Following an examination of Semple's injuries and stating that she considered all the mitigating factors, Magistrate Geeta Chandan-Edmond handed down the sentence.
Cort was sentenced to 14 months for the wounding charge and four months for using threatening language towards Semple.
Comments

Finance Minister Winston Jordan today moved in Parliament to amend the government's request for supplementary provisions which will allow some of the sugar workers made redundant to get their full severance at the end of January.

The Working People's Alliance (WPA) today announced its support for the government's restructuring of the sugar industry.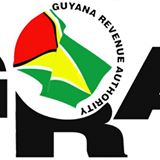 The Guyana Revenue Authority (GRA) today warned about the impersonation of licenced customs brokers.

(Reuters) – England's top order fired in unison to give them a four-wicket win in the second one-day international against Australia on Friday as Aaron Finch's second straight hundred for the hosts could not prevent them falling 2-0 behind in the series.

Four weeks after passing a $267 billion budget for 2018, the National Assembly will debate a supplemental provision of $1.75 billion to meet a portion of the severance pay for around 4,000 sugar workers.