Hope of finding the five missing Corentyne fishermen alive seemed dim yesterday and relatives were in tears as they braced for worse news.
The captain Deownanan 'Rajesh' Ravindranauth, 43, of Crabwood Creek and crew members Naresh Persaud, 22 and his brother, Ramesh Persaud, 19, of Number 72 Village, Omesh Durhup, 36, of Skeldon and the other known only as 'Prakash' were aboard the fishing vessel, Miss Seema that was discovered empty on Thursday evening.
Owner of the boat, Beeram Persaud of Number 60 Village along with his brother, Kumar – father of Naresh and Ramesh and other family members travelled to Suriname to identify a body that was found floating in the Coroni and Copenaam area.
After returning from Suriname last evening, Persaud told Stabroek News the body was that of an older person of mixed race and was not a member of the crew. He said the search would continue today on the Guyana shore.
The men left for sea on July 10 and were expected back in 11 days. After that time passed, Persaud and the relatives became worried but they kept praying for the best.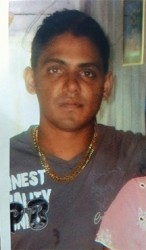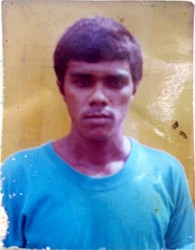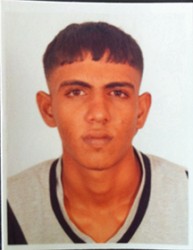 Their hopes started to fade on the 15th day when Persaud received information that his boat was seen at the Whim foreshore.
He made a report at the Whim Police Station around 9 pm. Ranks accompanied him to identify the boat and he confirmed that it was his.
His wife Vidya said he immediately feared the worst and when he checked the boat he found two caps belonging to his nephews, Naresh and Ramesh.
He also discovered that the fish from the fish pen were missing, along with fish glue, a diesel drum, the seine (which was probably left in the water), groceries, pots and a stove. The engine was still intact and some fish that the men were drying in the cabin were left behind.
Vidya said that was the first time Prakash worked on her boat while it was the first trip for Naresh who worked as a carpenter. Ramesh started working on his uncle's fishing boat at the age of 16 with his father.
Naresh's reputed wife, Anita Somai said he decided to take a trip after his "bossman gone overseas" for vacation. He and Ramesh packed their clothing and left home around midday to join the boat at Skeldon.
The captain's cousin, Anita Singh, told Stabroek News in tears yesterday that he had lived at her house for a year and moved out in January.
She said that on Friday another cousin told her he was among that five people that were missing and feared dead but she did not believe him. She subsequently received a call from another relative who confirmed the news.
Durhup lived at Beeram's house at the Skeldon wharf and his mother, Kamla Simon, 52, said she had not seen him in a while.
She said that during last year he took fish for her but she was not at home and he left it at his sister's house and promised to return to see her.
Vidya said Durhup worked with them for over four years and they never had any problem with him. She said he was always quiet and helpful and was an easy-going person.
Comments

Joe Root hit his 13th centuryfeatured   BIRMINGHAM, England, (Reuters) – England's Joe Root and Alastair Cook crafted superb centuries to lead the hosts to a commanding 348 for three on the opening day of their first day-night test against West Indies today.

A police officer helps evacuate people after a van crashed into pedestrians near the Las Ramblas avenue in central Barcelona, Spain August 17, 2017.
A post-mortem examination is expected to be performed on the body of housewife Janice Edwards, 38, of 121 'C' Field, Sophia, ECD, to determine the cause of her death.

A sketch of the proposed Curepe Interchange (Trinidad Guardian) China Railway Construction Corporation (CRCC) has been awarded a $221.7 million contract by the National infrastructure Development Company (Nidco) to build the controversial Curepe Interchange, the state company's chairman Herbert George has confirmed.

Legal Advisor to the Police, retired Justice of Appeal, Claudette Singh yesterday testified that there was insufficient evidence in the allegation made by Andriff Gillard of an alleged plot to assassinate President David Granger.