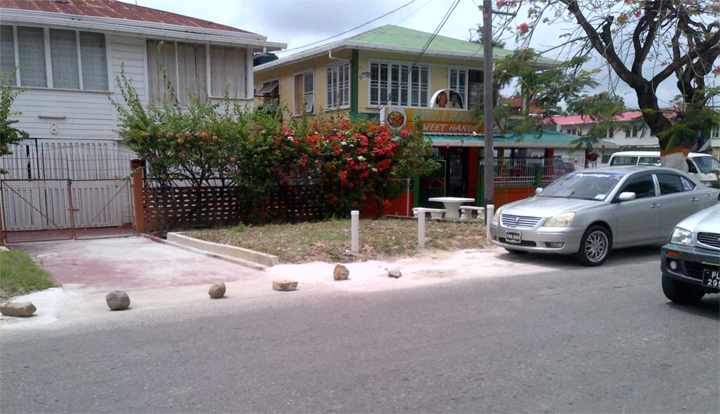 Dear Editor,
Guyana Water Incorporated (GWI) wishes to respond to the letter in your Thursday edition dated April 24 2014 titled 'The laying of sewer pipes is leaving roads in abysmal state.' GWI thanks your publication for consistently highlighting the issues which affect our customers.
The utility wishes to advise that the Smyth Street location referenced in the letter was reinstated to satisfactory standards as evidenced by the images in the full page advertisement published in all local newspapers by GWI. In addition, Nabi Construction Inc, the private contractor responsible for the road repair works, has confirmed that pipe-laying was completed in the Smyth Street location within the first week of January 2014 while road reinstatements and restorations to private property were completed at the end of January 2014.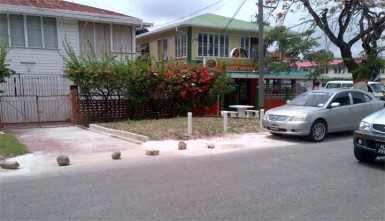 Representatives of the contracting firm visited the author of the letter, Ms Jennifer Bulkan, on numerous occasions with the aim of restoring her property to its previous state. The firm has indicated to GWI that this was done to satisfactory standards and the feedback from Ms Bulkan at the time was positive.
Yesterday, Thursday April 24, representatives of the firm visited the resident again to ascertain the cause of the published comments but were unable to make contact with Ms Bulkan. The representatives also indicated that there was no evidence of the situation described in the letter. GWI has received images of the front of Ms Bulkan's property taken by the contractor that provide evidence that the road repair works were executed according to required standards.
As reinstatements continue at other locations, GWI reiterates that the current countrywide shortage of road materials has reduced the pace at which road repairs are being executed; however the company will continue to monitor reinstatement works to ensure that any hindrance or inconvenience to residents is resolved in the swiftest manner possible.
The utility welcomes all reports, comments or queries about road reinstatements being executed during the Georgetown Sanitation Improvement Programme (GSIP).
The company wishes to reiterate its commitment to minimizing the inconvenience of commuters as well as ensuring their safety during the execution of the GSIP.
For more information on the programme, customers can contact GWI's Customer Services Call Centre on 227-8701/03/04; email GWI's Public Relations Department: pro@gwi.gy, send a message via Blackberry Messenger: 296185F9 or via Social Media at www.facebook.com/everydropcountsgy Information is also available at www.gwiguyana.com
Yours faithfully,
Timothy Austin
Public Relations Officer
Guyana Water Incorporated (GWI)
Around the Web