Meusa, Drayton win senior, junior categories of Trophy Stall blitz tournament
National champion Wendell Meusa and Anthony Drayton yesterday won the senior and junior categories of the Guyana Chess Federation Trophy Stall sponsored rapid chess (blitz) tournament held yesterday at the Carifesta Sports Complex on Carifesta Avenue.
Meusa ended the seven round tournament with six points losing to former national champion and Berbice top player Kriskal Persaud who took the runner up spot with five and one half points.
Hemraj Sanichar was third with five points while Alexander Duncan, four and one half points, Glenford Corlette, four points and Alex Joseph with three points occupied the next three places.
In the junior category Drayton ended on five and one half points while four players Omar Britton Grant, Ron Motilall, Davion Mars and Carlos Petterson ended on four points each.
Tournament Co-ordinator Irshad Mohammed was forced to use the tie break method which resulted in Britton Grant, Motilall, Mars and Petterson placing second, third, fourth and fifth respectively.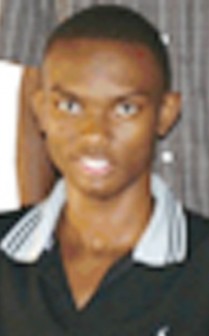 Trophies and cash incentives were presented to the winners by the sponsors Trophy Stall which is managed by Ramesh Sunich.
Meanwhile, Mohammed told Stabroek Sport that the GCF will likely participate in a sub zonal tournament from February 1-5 in Suriname.