The Guyana Amateur Swimming Association (GASA) has shortlisted 60 swimmers to prepare with a view towards representing Guyana at upcoming competitions.
The swimmers drawn from the various clubs in Guyana will go into training with the Goodwill Games upcoming along with  the Caribbean  Swimming Championships set for Barbados in July, the  Commonwealth Games scheduled for Glasgow, Scotland, the Inter Guiana Games in July and  the Youth Olympic Games  in July/August in China.
The squad will be coached by Sean Baksh,  Stephanie Fraser and Cuban coach, Isabel Couso Fals.
The swimmers and their parents recently met with Baksh and newly elected President of GASA Ivan Persaud.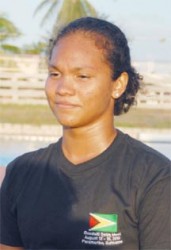 According to a press release, Baksh stressed the importance of discipline and dedication from the swimmers and outlined the plans for the swimmers. He stressed the need to have all swimmers for all the sessions to have a settled unit.
Persaud said that since the best management team has been assigned to prepare the young swimmers he expects that as a team, Guyana competes and not just participate as was evident in previous years. Persaud spoke highly of the important role of the parents in supporting the athletes by the way of offering the right food and nutrition, having the swimmers get enough time to attend training sessions and even provide transportation especially for the early morning and late night sessions that may be implemented to maximally prepare the athletes.
It was also disclosed that a three member team of Britany van Lange and Soroya Simmons along with Fraser will competet in the Carifta Games  which will be held in Aruba from April 22 to 26.
This year's Goodwill Games will be held in  Suriname  from August 15 -17 and  the final touring squad l Games will be known following the Goodwill Time Trials set for 4th to 6th July,  the release stated.
Guyana has had previous success  at the Carifta Games in the past with Jessica Stephenson winning a gold medal.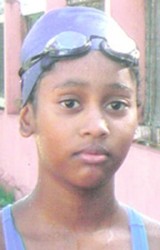 The swimmers named:-Antonio Hussein, Samuel Clark, Monique Watson, Alisha Rambarran, Darius Duncan, Chelsea Deane, Satyanand Ramlagan, Lejaun Monroe, Raekwon Noel, Josiah King, Jonathon Van Lange, Paul Mahaica, Zachary Persaud, Zayden Ramoutar, Elliot Gonsalves, Ethon Gonsalves, Patrice Mahaica, Antonia Dey, Aleka Persaud, Rehanna Urling, Leon Seaton, Sekhel Tzedeq, David Scott, Shane Pearson, Ethan Skeete, Jayden George, Danielle George, Donna Carter, Naiomi King, Riley Nurse, Amber DeGoeas, Lian Winter, Nkosi Beaton, Daniel Scott, Nathon Hackett, Alex Winter, Alyssa Nurse, Sarah King, Kenita Mahaica, Amy Grant, Accalia Khan, Joseph deNobrega, Dylan Nurse, Dominic Skeete, Hannibal Gaskin, Omar Adams, Omari Dunn, Jamaal Skeete, Derick Ramsaroop, Adrian Rebeiro, Nnolika Millington, Anastacia Valenzuela, Leona Gonsalves, Morvin Jeffery, Anessa Miller, Vaughn Fredricks, Tamika O'Selmo, Selwyn Miller, Michael Miller, Teval Campbell, Valdemir Caldeira, Romeo Newton, Dayana Andrews, Josh Allen, Toris Recia, Daniel Jeffery, Brittiny Simmons, Shania Allen, Angel Edwards, Romiana Joseph, Godfrey Norton, Angel Thomas, Brandon Parks, Sunita Lyte, Gregory Bernard, Jermy Campion, Massimo Rodrigues, Maria Christopher, Nico Lionel, Maya Defreitas, Kayanna Nedd, Selena Fiedtkou, Marissa Rodney, Nathan Allicock, Delicia Rodrigues, Abdulla Sue, Kevin Dare, Shirley Charles, Kevin Fitzallen, Marlon Daniels, Shane Pulmeyere, Nicholas Moore, Stephen Issacs, Julian Griffith, Kobe Roberts, Marlon Griffith and Gaby Dundas.
Lejaun Monroe, Raekwon Noel, Josiah King, Jonathon Van Lange, Paul Mahaica,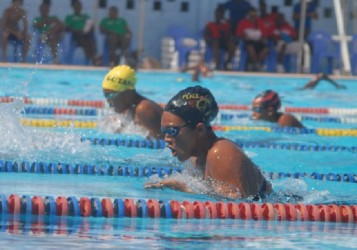 Zachary Persaud, Zayden Ramoutar, Elliot Gonsalves, Ethon Gonsalves, Patrice Mahaica, Antonia Dey, Aleka Persaud, Rehanna Urling, Leon Seaton, Sekhel Tzedeq, David Scott, ShanePearson, Ethan Skeete,
Jayden George, Danielle George, Donna Carter, Naiomi King, Riley Nurse, Amber DeGoeas, Lian Winter, Nkosi Beaton, Daniel Scott, Nathon Hackett, Alex Winter, Alyssa Nurse, Sarah King, Kenita Mahaica, Amy Grant, Accalia Khan, Joseph deNobrega, Dylan Nurse, Dominic Skeete, Hannibal Gaskin, Omar Adams
Omari Dunn, Jamaal Skeete, Derick Ramsaroop, Adrian Rebeiro, Brittany van Lange, Onika George, Soroya Simmons, Nikita Feidtkou, Keziah Nestor, Niall Roberts, Joseph Seguina, Andrew Fowler, Earlando McRae
Around the Web