In what is their most ambitious programme yet, the Guyana Baseball League in association with E-Networks Incorporated will be staging nationwide baseball camps throughout the Easter school holidays. Young boys and girls ages 6-24 are welcome to attend camps in New Amsterdam at the All Saints Primary School ground (Scot's School)from April 19-20, Cornelia Ida, West Demerara from April 17-20 and the Georgetown Cricket Club ground on April 19.
Interested persons  can register by contacting Zahir Moakan – New Amsterdam, Ravindra Seeram – C.I, West Demerara, call 657-STAR – Georgetown, on Facebook : https://www.facebook.com/ENetworksbaseballstar  and at the ground on camp mornings. All equipment will be provided by the GBL and participants are asked to dress appropriately for sporting activity and in the interest of preserving the environment to bring reusable water bottles. Camp begins at 9am and ends at 4.30pm and there are no fees attached, a press release from the GBL stated.
All participants will be invited to take part in a two day League tournament in Georgetown on the 23rd and 24th April.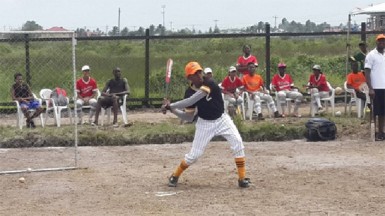 "With the professionalism GBL has exhibited while coordinating E-Networks Baseball Star, many of the sponsoring agencies suggested we offer a wider variety of opportunity by way of baseball camps. We guarantee that these camps will be run with the same philosophy of providing all children with the opportunity to develop sports skills in a fun and non-competitive environment," the release stated.
"GBL programmes are designed to engage the imagination of the youth of today. Our energetic staff implements a unique camp atmosphere, which allows for safety, fun, and skills development. All GBL camps will focus on helping the kids learn the rules of the game while working on sportsmanship," the release added.
All of the E-Networks Baseball Star contenders will be attending the camps.
Around the Web