By Staff Reporter
The Guyana Amateur Basketball Federation (GABF) is preparing for its biggest challenge yet that of sending a male and a female team to this year's Caricom Basketball Championships in Tortola, British Virgin Islands.
The male championships will be held from July 1-5 and the female version from July 8-12.
President of the GABF former national basketball and hockey player Nigel Hinds yesterday told Stabroek Sport that sending the two national teams to the championships represented a major and ambitious challenge for his new executive given the lack of any form of subvention from the government.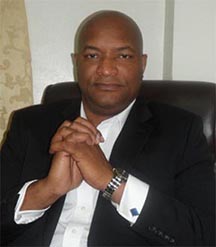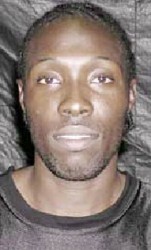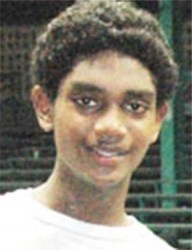 "This preparation for the CARICOM Championships in July in Tortola, British Virgin Islands is a challenge in terms of funding but were committed to sending both a male and a female team," said Hinds yesterday.
Hinds said the cost of the two teams' participation at the championships will amount to approximately 12 million Guyana dollars.
Hinds said that the GABF was catering for 34 players at approximately US$2000 per player which he said would amount to US$68,000 or its local equivalent.
Earlier this year the GABF ran off its Road to Mecca Inter Club basketball championships which was won by Georgetown club Ravens.
Come Saturday the road will lead not to Mecca but to the Cliff Anderson Sports Hall where the national club champs Ravens will throw down the gauntlet to an All Star selection.
The match forms part of the process being used by the GABF to arrive at its national men's team for the CARICOM Championships.
"It's primarily a chance for us, the selection committee and the fans to see the elite players in Guyana in action, "said Hinds.
"It's also a great opportunity to see Ravens take on the best of the rest. They played unbeaten winning with seeming ease in the Inter Club championships except in rare circumstances and were in Suriname in February and the team that defeated them won the championships. They felt they had a lot of calls against them and their players are confident they can beat the Rest Team," added Hinds.
According to the GABF president, who only took office earlier this year, the Challenge series is also being used as an opportunity to replenish the coffers of the GABF drained after the staging of the Inter Club championships.
Hinds said though they did receive donations for the Inter Club championships, the donations were not enough to cover the overall expenses of the championships with the GABF paying out approximately $1.4m in prize money.
"We spent a lot on money on the club championships and though we got donations we did not come out at a profit since the club teams were paid about 1.4m in prize money," explained Hinds.
DC Jammers
Hinds said that there is a possibility that the Washington DC Jammers basketball team, a fixture on the annual basketball calendar over the years will materialize this year.
He said yesterday he penned a formal letter requesting the team visit Guyana to play a Challenge Series against the locals in an effort to see whether there are any players good enough to represent Guyana. According to Hinds, the search for overseas-based players was not limited to the USA alone and that any player who is interested in representing Guyana can contact the GABF.
He said two players Andre `Mr. Dunk' Ifill, who is playing his trade in Trinidad and Tobago and Kieron Mc Kenzie have already indicated interest.
All Star Challenge
But for now the focus is on Saturday night's All Star Challenge and Hinds said the GABF is looking to put on a first class show.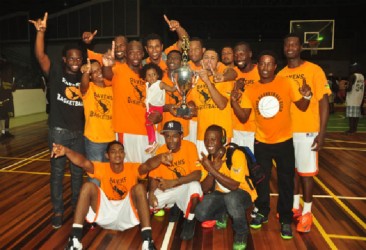 Apart from the Ravens versus Guyana All Star team grudge match where lots will be at stake including places on the men's team, the Georgetown females will also take on the Linden/Kwakwani females in what should be another no holds barred encounter.
Linden/Kwakawani coach Ann Gordon has built up quite a reputation as a coach and it would be interesting to see whether she can walk away from the hall Saturday night with another notch on her belt.
Similarly former national player Mark Agard coach of the All Star team will have his work cut out for him as his opposite number Darcelle Harris will be looking to upstage him by having Ravens defeat the Rest Team.
Two other supporting matches will pit Pepsi Sonics against Republic Bank Nets and Plaisance Guardians against Colours Panthers. Hinds said the icing on the cake will be a novelty event featuring Carey Bookie's Crystallite Dancers strutting their stuff before the feature game.
"We are hoping that it is a grand event and we hope to keep the standards high in terms of organisation and the quality of the entertainment," said Hinds.
Teams All Star:- Dwayne Roberts, Neil Marks & Lawrence DaCosta from Retrieve Raiders; Shane Webster and Alistair Webster from Amelia Ward Jets; Omally Sampson and Steve Neils from Kings; Dave Causeway and Shelroy Thomas from Bounty Colts along with Stephen Gillis, Travis Burnett and Randy Richardson from Pacesetters. The Guyana All-Star coach is Mark Agard.
Dyna's Ravens:- Akeem Kanhai, along with Jermaine Slater, Ryan Stephney, Rodwell Fortune, Dominic Vincente, Ryan Gullen, Marlon Rodrigues, Winston Chapman, Dellon Davidson, Dorian Lewis, Winston Chapman, Rudy James.
Comments

Guyana Amazon Warriors completed a last over four- wicket victory over the Barbados Tridents to keep their chances of qualifying for the playoffs alive in this edition of the Caribbean Premier League (CPL) on the back of opener, Chadwick Walton at the Guyana National Stadium, Providence, last evening.

LONDON, CMC – West Indies part-time off-spinner Kraigg Brathwaite has been reported to the International Cricket Council for having a suspect bowling action, following the Caribbean side's humbling innings and 209-run defeat at Edgbaston here Saturday.

BIRMINGHAM, England,  CMC – Under-fire West Indies captain Jason Holder has urged his players not to lose confidence despite their embarrassing innings defeat inside three days in the day/night opening Test at Edgbaston.
(Reuters) – Spanish fourth seed Garbine Muguruza played flawlessly to crush Simona Halep 6-1 6-0 in a one-sided women's final at the Cincinnati Open yesterday.

Future Stars continued their meteoric rise on the 'street football circuit', defeating Back Circle 1-0 to clinch the 3rd Annual Xtra Beer 'Ballers in the Summer' Street Football Championship on Saturday.