GROS ISLET, St. Lucia, CMC- Jamaica's long-standing coach Junior Bennett says he is delighted with his team's performance to win the Headley/Weekes Trophy after they outplayed Windward Islands in the Final at Beausejour Cricket Ground on Tuesday.
Jamaica took first innings points from Windwards to end with eight points, two batting points, three from bowling and three points from the drawn match.
Windwards got five points, a bowling point , a batting point and three for the draw.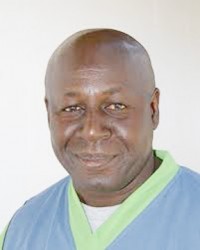 "I am definitely elated that we have won another four day title," said Bennet.
"Once you bat five sessions in a four day game you definitely setup that match. So I have to give credit to the guys for batting over five sessions".
Bennett said he was especially pleased with the performances of his young batsmen and rookie leg-spinner Damion Jacobs.
Jermaine Blackwood made 94 and 118 to take home the Man-of-the-Match Award, while Jacobs took an eight-wicket haul to dismiss the home side in the first innings.
"What we are definitely happy about is that the team is in transition right now we have a lot of youngsters in the team for them to really come here settle down and play some good consistent cricket," said Bennet.
"We struggled a lot in terms of our batting it was a bit inconsistent throughout the entire tournament. But we have to be patient with these youngsters. They are not the nucleus of Jamaica batting and to see them really come into the finals and batted over five sessions we are happy about it".
Around the Web