MIAMI, United States, CMC – Trinidad and Tobago World Cup star Shaka Hislop believes the Caribbean's collaboration with South America for the 2016 Copa America, will reap huge benefit's for the region's football development.
CONCACAF announced here Thursday that for the first time ever, the winner of this year's Caribbean Cup in Jamaica will gain automatic qualification to the highly regarded Copa America tournament.
Overall, six national teams from CONCACAF – the confederation for football in North, Central America and the Caribbean – will join ten South America national teams for the Centennial edition which will be played in the United States for the first time.
"I'm excited by it. For starters as a player and a player from the Caribbean to have guaranteed Caribbean representation in Copa America – at the very least one team but possibly more – is an exciting development for football in the region," Hislop told CMC Sports.
"To have our teams participate at this big a stage will be as monumental, in terms of our development, as 1998 had been not just for Jamaica but for the region; and indeed 2006 for Trinidad and Tobago. The knock-on effect is what excites me most."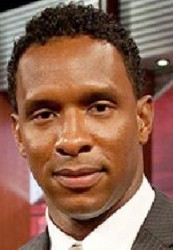 Copa America features the likes of world giants Brazil, Argentina and Chile, along with Uruguay who have recently produces the world rated strike pair of Liverpool's Luis Suarez and Paris Saint-Germain's Edinson Cavani.
Hislop, who was good enough to have played for English Premier League club Newcastle United between 1995-98, said the new initiative would now force a lot of Caribbean sides to improve rapidly.
"We will have to step up. It is sink or swim time. And as much as we have battled with how best to develop football in the region, I think this [development] ticks all the boxes," said Hislop, a member of the T&T squad that made history by qualifying for the 2006 World Cup in Germany.
"You have to be good enough, you have to not just earn your place in the Caribbean tournament in terms of qualification but you also have to earn your right to be there [in the Copa America] and continue to share this big a stage. That forces our football to be at its best."
With Caribbean players now having the chance to rub shoulders with some of world's elite, Hislop said he now anticipated the region to accelerate its production of world stars.
"As small a region as we are and you look at our history, you see some of the players we have developed and had represent us on the world stage," the respected international television football analyst pointed out.
"You look at the likes of Dwight Yorke and the names can go on and on but things have seemed to stagnate somewhat and I feel it is partially because of the [lack of] opportunities to perform at this type of level and this type of a stage.
"Hopefully now, this means we will now have other household names coming from the region."
Hosts and 2013 Gold Cup champion United States, and six-time Gold Cup champion Mexico will also gain automatic qualification, along with 2014 Central American Cup winners.
The final two CONCACAF places will be determined through a four-team playoff involving the four national teams advancing furthest in the 2015 Gold Cup that are not the ones already qualified.
Around the Web