KINGSTON, Jamaica, CMC- Jamaica Cricket Association (JCA) president, Wilford Heaven, says he is confused over who are the real champions of Regional Four Day cricket , following the conclusion of the first class season.
Jamaica emerged winners of the Headley/Weekes Trophy after defeating the Windward Islands in the final in St Lucia. However, Barbados, who amassed most points at the end of the first-round league stage of the tournament, are the official Four-Day  champions, the WICB has said.
"Right now, I am really not sure who the champions are at the moment," declared Heaven in an interview with The Gleaner.
"We have in our possession a trophy that says 'Regional Four-Day champions".
The WICB had instituted a number of changes to the tournament in a bid to improve performance and create excitement. The format of not awarding the team the title with the most points at the end of the league stage of the tournament was scrapped.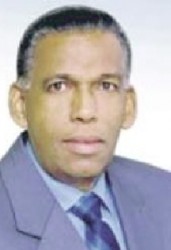 The President's Cup was introduced and Barbados, after amassing 82 points to Trinidad and Tobago's 80, were declared Four-Day champions.
"I am, therefore, taking it at face value that we are indeed the Four-Day champions, as this is the trophy that we lost last season, and we now have it back in our possession," Heaven said..
"So to hear that Barbados, in winning the preliminary President's Cup, are the champions, is somewhat of a mystery, and it is something that we need to get to the bottom of."
The Headley/Weekes Trophy was made available to the top-four teams via a play-off, Jamaica, having defeated Barbados in the semi-finals, coming out on top.
Heaven, in his first term as head of the JCA, is calling for a review of the tournament.
"If the position is that Barbados are the champions, and not Jamaica, there needs to be some sort of review. This is because it is not clear at the moment in everybody's mind as to who are the true champions," he said.
"Additionally, I would like to say that if Barbados are indeed the champions, then the competitions rules as they currently are, are flawed. You cannot have a tournament where the champions are being declared winners at the end of the preliminary round."
Around the Web