Registration for the 32nd annual Independence Three-Stage road race which rolls off in Berbice on Saturday, will close tomorrow.
Cyclists are required to register their names with their respective clubs or team managers for submission not later than tomorrow during normal working hours at the National Sports Commission Office, 91 Middle Street, South Cummingsburg.
As customary, the three-stage race which will cover a distance of 171.5 miles (274.3km) is expected to attract the cream of Guyana's wheelsmen from all the clubs in Guyana as well as overseas riders who will use the event as a warm-up for other races abroad.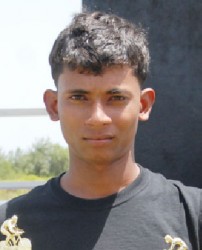 The first stage will commence at 7:30hrs at the Corriverton Police Station and will finish at New Amsterdam. (46.6 Miles) (75km).
The second stage starts the same day at 14:00hrs from Rosignol and will proceed to Carifesta Avenue, Georgetown for the finish. (60.4 Miles) (97.1km).
For the final stage, the event will start on Sunday at 08:00hrs in Kara Kara, Linden and will conclude at Homestretch Avenue in Georgetown. (64.5 Miles) (103.3km).
.Transportation will leave the National Sports Commission Office on Friday 12:00hrs with cyclists and officials for Springlands, East Berbice.
According to the race coordinator, Hassan Mohamed, he expects in excess of 60 riders to compete in the calendar cycling event. Mohamed also told this publication that 40 cyclists have already registered which includes six Trinidadians and six riders from Anguilla.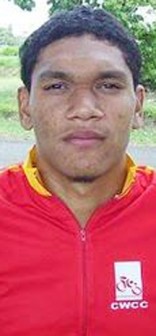 Local standout riders like Raynauth Jeffrey, Orville Hinds, Alanzo Greaves, Paul DeNobrega, Godfrey Pollydore, Robin Persaud and Marlon 'Fishy' Williams are scheduled to be on their saddles.
Notes: Following two days of racing, the top six finishers are set to receive lucrative cash prizes and trophies. Last year's event was won by Barbadian, Jamol Eastmond. The 20-year took the top honours in six hours, 58 minutes and 13 seconds.
Around the Web