WELLINGTON, (Reuters) – The International Cricket Council will investigate how evidence given to a matchfixing probe had been leaked to the media and take action against anyone employed by them if involved, chief executive Dave Richardson said on Wednesday.
The latest matchfixing scandal broke last December when New Zealand media reported that three former international cricketers had been linked to an investigation by the ICC's Anti-Corruption Security Unit (ACSU) into alleged matchfixing.
Last week, British newspapers published excerpts of confidential statements from former New Zealand batsman Lou Vincent, who had earlier said he was co-operating with the ACSU, and current captain Brendon McCullum.
Richardson said the ICC "deeply regretted" the leaks and re-iterated that McCullum was not under investigation.
"We are taking all steps available to us to urgently investigate how certain information in the form of statements has come to find its way into the media," he said in a statement.
"Of course, we recognise that this is a deeply concerning development for the stakeholders in the fight against corruption in the sport of cricket, and we wish to emphasise that Brendon McCullum is not under investigation in this matter."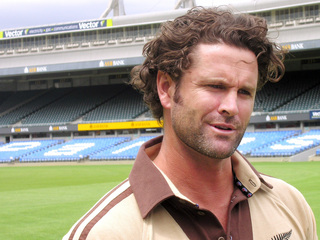 New Zealand Cricket said earlier this week they were disappointed that McCullum's statements had been made public and would ask the world governing body to investigate the source of the leaks.
Richardson told Radio New Zealand on Wednesday that the investigation into the leaks had already been launched but said it was premature to suggest they had come from within the ICC.
"This is an investigation that crosses three or four jurisdictions and involves liaison with other stakeholders, law enforcement agencies, players who have been interviewed," Richardson said.
"Of course we are devastated with these leaks, but it is premature to say exactly where that leak came from and whether anyone involved in the ACSU was involved.
"But certainly if we are able to find out where the leak came from that person will be removed from the situation."
PLAYER X
The statements by Vincent and McCullum detailed being approached by a former international player about the possibility of matchfixing. The excerpts of McCullum's statements identified the former international as 'Player X'.
The New Zealand Herald newspaper then identified 'Player X' as former New Zealand all-rounder Chris Cairns, who has consistently denied being involved in any matchfixing.
"I am aware that former cricketer Lou Vincent and current New Zealand captain Brendon McCullum have made a range of allegations against a cricketer dubbed Player X," Cairns said in a statement to Fairfax Media.
"It is well known that the ICC/ACSU has been investigating allegations of corruption and my name has been linked by others to these allegations. I am being asked whether I am Player X.
"Based on the limited information I have received during this investigation, I believe it is being alleged that I am that player. These allegations against me are a complete lie."
Cairns, who won a defamation case against India cricket administrator Lalit Modi for making similar accusations on Twitter in 2010, added he had yet to be interviewed by the ACSU and not had the chance to respond to the allegations.
"Important to remember that only one side of the story has been leaked to the public … important to get the full picture," Cairns wrote on his Twitter page. "To date I have not seen any statements or spoken to anyone from ICC.
"Looking forward to that."
Richardson told Radio New Zealand that Cairns would be interviewed.
"He will have been told why that has not happened," Richardson said.
"In the course of investigations a number of people have been spoken to and Chris Cairns will be interviewed when the time comes, when it is appropriate and when it is possible to do so."
Around the Web