Demerara Cricket Club (DCC) and Everest Cricket Club recorded outright wins when the Georgetown Cricket Association (GCA)/Noble House Seafoods second division two-day tournament continued last weekend.
At the Muslim Youth Organisation ground, DCC defeated Malteenoes Sports Club (MSC) by an innings and 54 runs. Batting first after winning the toss, DCC declared their innings at 263-9 after 51.3 overs. Clitus Johnson, 63 (10×4, 2×6) and Raymond Perez 61 (12×4) scored half centuries while Dennis Squires cracked 47 (8×4, 2×6) and Utam Monroe 28 (5×4) to contribute to DCC's total. Off-spinners, Rakeal Greene claimed 4-58 and Hackeem David 3-50 for MSC.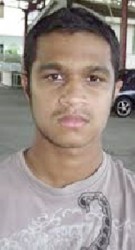 In MSC's first innings they were bowled out for a paltry 100 in 26.1 overs in reply. Kerwin Austin was the only batsman that showed fight with a knock of 48 (10×4) as Ashmead Nedd snared 4-10, Squires 4-24 and Monroe 2-18. Trailing by 163 runs, MSC were knocked over for 109 in 33.4 overs in their second innings. Akeem David scored 32 while Squires grabbed 6-30 to finish with a 10-wicket match-haul and Xavie Smith 3-13.
At Gandhi Youth Organisation (GYO) ground, Everest defeated Transport Sports Club by an innings and 32 runs. TSC batted first and scored 155 all out in 33 overs with Charwayne McPherson 44 (8×4,2×6) and Shawn Massiah 42 (3×4) being the principal scorers. Left arm spinner Javed Rasheed grabbed 7-66 and Shaheed Mohamed 2-40. Everest responded with 410-9 declared. Shaheed Mohamed fell five runs short of a double century to top score for Everest with 195 while Khemraj Ramdeen slammed 84 (15×4,1×6), Riyad Sattaur 44, Dwayne Adams 35 and Aleem Rasheed 32. Kevin Ross captured 3-39 and Azeem Azeez 3-89. In their second turn at the crease, TSC scored 223 all out in 48.3 overs. Azeez smashed an attacking 110 and Ryan Hemraj 79.
Rasheed snared 6-59 to finish with match figures of 13-125, it was also Rasheed's 3rd 10 wicket match haul of the tournament.
Around the Web