Clive Atwell's future is bright and a lot of positives can be taken from his latest battle inside the ropes.
This is according to his manager, Ronald Burch-Smith who spoke to Stabroek Sport yesterday.
Atwell lost in his bid to capture the WBC world featherweight title in Mexico on Saturday following a questionable technical decision loss to Jhonny Gonzalez, but Burch-Smith opines that the exposure bodes well for the future of his charge's career.
"I think that this puts him in a strong position for future fights since he displayed his quality in front of the world and leading personalities in his division," Burch-Smith noted.
"Abner Mares' camp was at the fight, Daniel Ponce De Leon was ringside and of course Gonzalez knows what he saw up close and also WBC officials.
After the fight I think that Clive would take some comfort in knowing that he performed extremely well against world class opposition.
Clive demonstrated his speed and his ability to get out of the way against the fastest opponent he has faced so far."
Plans for Atwell's immediate future?
"His ranking in the Commonwealth will go up and we will be looking for that Commonwealth title fight," said Burch-Smith.
"Prior to the world title fight he also had a strong offer for the WBC Silver belt and that is something we will also be exploring. Clive Atwell has a great future, there are a lot of positives that he can take from this fight and for Guyana as well."
Burch-Smith also praised the boxer's support base while blasting some sections of the local media for misinforming the public of Atwell's performance.
"The objective assessment of the fight will show that Atwell performed far better than the reports in the Mexican press and some sections of the local media would suggest.
"It's clear from a review that he won many more rounds than the judges gave credit for and that is something that is objective. I think Gonzalez is lucky that the doctor recommended to the referee to stop the fight.
But of course the medical opinion of an expert cannot be easily challenged but no doubt it helped Gonzalez tremendously to get out of the ring."
Credit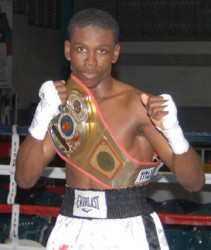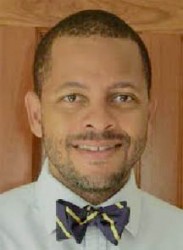 "I think it's a credit to the work done by the local boxing board in their Friday night fights which Clive is a product of, they must be credited for producing a really good professional fighter.
His coach, Lennox Daniels and as his management, I would like to acknowledge contributions from the people in Gleason's Gym, Seon Bristol, Leon Moore, Lennox Blackmore, Dillon Carew and of course his sparring partners for helping Clive in the final weeks of his training."
Burch-Smith added "I know he also trained with Dexter Marques and his local fitness trainer, Andrew Hooper.
"Despite the adverse publicity, Giftland Office Max and Hand in Hand were also onboard and was confident enough to back Clive when he needed it most."
Burch-Smith concluded by stating that: "As soon as Clive is back we will decide what he wants to do and how soon he wants to do it.
"Congratulations are in order, he has a new born baby and wants to spend some time in Dominica with his family before he gets back in the ring, maybe in August will be a good time for him to get back in the ring."
Atwell is scheduled to hold a press conference in the not too distant future.
Around the Web