As part of the decentralizing drive of the fistic sport, the Guyana Boxing Association (GBA) will steer its second edition of the 'Nuff Cuff Injection' to the community of Buxton tomorrow.
The 15-bout card will see some of Guyana's brightest young stars matching gloves under the floodlights of the Buxton Community Centre ground.
During the formal launch of the event yesterday at the Ministry of Sport, GBA's president Steve Ninvalle reminded the media that the card will also be mixed with some international flavour.
"Three St. Lucian boxers will arrive tomorrow night to add some international flavour." According to Ninvalle, two male boxers (Ron Bastien and Arthur Langelier) and a female (Malanda Sinclair) will be in the ring.
Sinclair will match gloves with Theresa London in a middleweight contest while Langelier is slated to face Dennis Thomas also in the middleweight division.
Bastien's opponent will be national welterweight champion, Eon Bancroft.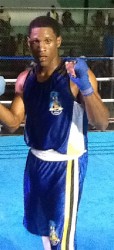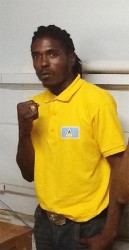 Fighters from the city, Berbice, Essequibo, NOC and gyms like Republicans and GDF will also compete at the open air event.
"It's a good mix" said Ninvalle.
"We have some national fighters, we have some female fighters and some junior fighters also.
We expect a healthy turnout that like the one we got at East Ruimveldt and we hope this can be an annual fixture in Buxton", Ninvalle noted.
The Buxton card comes on the heels of the first 'Nuff Cuff Injection', the Novices Championship which was staged at the East Ruimveldt Community Centre earlier this month.
Ninvalle also mentioned that he was "extremely enthused about the response of the community" leading up to tomorrow night's event which comes on the heels of
The GBA head also thanked sponsors, Ansa McAL, Trustees Pawnshop, the NSC, the Sports Ministry and the media for their generous support.
Bell time is 19:00hrs and admission is $500. (Emmerson Campbell)
Around the Web