A youthful Guyana Team will be looking to bring home glory at the third annual Guinness Caribbean Street Football Challenge which opens Friday at the Jean Pierre Sports Complex in Trinidad and Tobago.
The team which features seven players, a competitor for the Skills Challenge and two officials will depart Thursday for the twin island republic.
The players of Queen Street, Tiger Bay were chosen to represent Guyana at the eight-nation regional tournament following their win in the Guinness Greatest of the Streets National finals which was played off last Sunday at Demerara Park.
The South Cummings-burg side scored a 3-0 win over Melanie of East Coast Demerara to win the coveted title and a cash prize of $400,000.
The team will be captained by playmaker Alpha Fletchman with Ezekiel Gravesande being named the vice captain.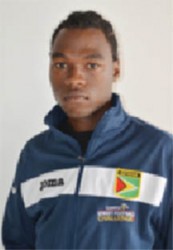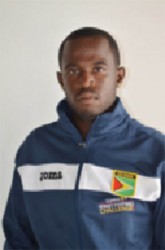 The other members are Jeffrey Newton, James Meredith, Godfrey Powers, Stephen Alfred and Rensford Coleridge.
Nickel Stoute who won the Skills competition will also be looking to display his dazzling talent in the regional Skills Challenge.
The two officials are Wayne Griffith (referee) and Lee Baptiste, Guinness Brand Manager.
The eight competing teams are defending champions Trinidad and Tobago, Guyana, St. Vincent and the Grenadines, St. Lucia, Antigua/Barbuda, St. Kitts, Dominica, and newcomers Jamaica. The winning team will take home a top prize of US$4000 and the chance to attend a FIFA coaching programme.
Guyana's best showing was runner-up in the inaugural tournament staged at the National Park in 2012.
The tournament will kick off on Friday evening with an official opening ceremony followed by preliminary matches starting at 18:00 hours.
The semi-finals and final will take place on Saturday followed by a Celebration Concert with Jamaican Reggae superstar Beenie Man and Prophet Benjamin of Trinidad and Tobago.
Around the Web