The local boxing fraternity is mourning the loss of Clairmont De Souza, treasurer of the Guyana Boxing Board of Control (GBBC), who passed away on Sunday night at age 59.
DeSouza's death came after he lost his battle with cancer. The former employee of Banks DIH Limited served in the GBBC for more than a decade: he is widely credited with playing an integral role in the putting together cards.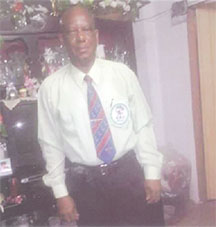 "He was behind all the big cards and helped with all the aspects" said president of the GBBC, Peter Abdool yesterday. "His passing is a real blow to the boxing board, he will be greatly missed."
DeSouza is scheduled to be buried on Tuesday.
Around the Web