Spain's Ramon Ortega Montes is scheduled to arrive in Guyana today to conduct a Level One and Two coaches training and certificate programmes.
Montes, an International Table Tennis Federation Latin American Develop-ment Officer, will conduct the courses from August 15-19 and August 21-26 at the National Gymnasium, a press release from the Guyana Table tennis Association stated yesterday.
The two courses are critical to the development of the sport in Guyana based on the fact that training and knowledge are critical for international success.
"The level one is a self-funded venture undertaken by the GTTA.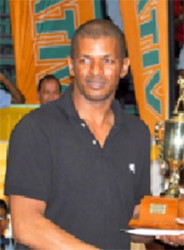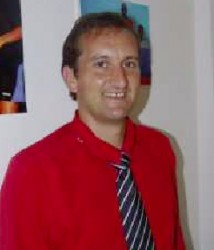 For the level one programme, participants are required to take part in and complete all sessions in addition to serving 36 hours development work as supervised/assigned by the GTTA after the course ends in order to receive their international level one certification," stated the release.
The Level Two programme will be sponsored by the ITTF and participants must have complete the Level One course and have had over one year practical experience as a coach.
"The level two is somewhat test based and participants must attain over 14.5 percent in order to do the level three Advance level," stated the release from the GTTA.
"This course is an internationally recognized one and offers coaches the opportunity to advance their knowledge. For the Level Two course, the GTTA has selected coaches who have been previously trained at Level One and have been working at developing the sport.
"The Level Two course takes on an international flavor with participants from Trinidad and Tobago, Suriname, and Grenada registered to participate," the release added.
"The GTTA sees this as  a step towards advancing the knowledge of our coaches and by extension raising the level of the players and creating the catalyst for improving the institutional structure such as club tournaments and training players at various technical levels," the release added.
The tentative schedule for the programme is 9 am to 12 pm and 1 pm to 3.30 pm for the duration of course.
The GTTA in the release stated that it has selected personnel from across Guyana region3, 7, 10, and 6 in view of spreading the base of the sport.
While here Montes will pay courtesy calls on the Minister of Culture, Youth and Sport Dr. Frank Anthony, president Guyana Olympic Association K. A Juman Yassin and other key stakeholders to discuss the ITTF plans and programmes for Guyana.
Around the Web