An exciting day of golf is expected tomorrow as the Lusignan Golf Club (LGC) collaborates with the Danish shipping company Maersk to host the inaugural Maersk Golf Tournament.
Rivalry among the local golfers is expected to be fierce especially for those who are yet to win a title in 2014.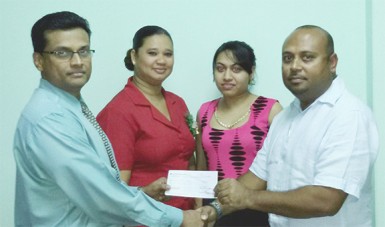 At the tournament's launch, LGC Club President David Mohamad expressed his delight on behalf of the club for partnering with Maersk, global shipping conglomerate whose operation spans more than 135 countries, employs more than 25,000 and has in excess of 600 vessels in the shipping line alone.
Muneshwer's Shipping, the local agents for Maersk said the inaugural sponsorship will bring a lovely flavour to the Christmas tradition. In addition, the first to the fifth best gross and nearest to the pin prizes will be awarded winners in the medal play tournament and 30 other gifts will be available to the players.
The golfers will tee off from 12 noon.
Around the Web