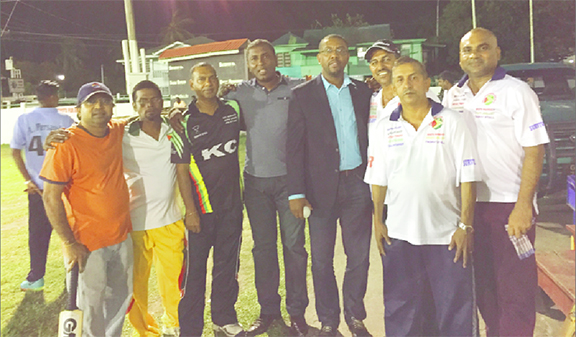 President of the West Indies Cricket Board Dave Cameron, who was in Guyana last Thursday to deliver the feature address at the Guyana Cricket Board's annual awards ceremony held at the Georgetown Cricket Club (GCC) Bourda, also took time out to visit the top softball cricket club in Guyana Floodlight CC.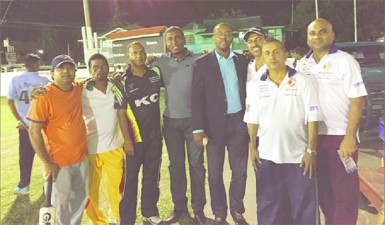 Floodlight Cricket Club last month staged the successful Guyana Cup 4 softball cricket tournament, which attracted teams from North America.
Earlier this year none other than `Mr. Dependable' the Guyana and West Indies middle order batsman Shivnarine Chanderpaul played as a guest player for Floodlight and led the team to a thrilling victory over a Bel Air Rubis side.
In the photo above, Cameron, fourth from right is surrounded by some of the club's top officials.
Others in the photo are from left. Lalta Gainda, Guyana Softball Cup 4 Masters MVP  Uniss Yusuf, Ramesh Sunich, Alfred Mentore, Cameron, Jailall Deodass , GFSCA President Ramchand Ragbeer and Ricky Deonarain.
Around the Web