Story and photos by Kenesha Fraser
When Sunday Stabroek journeyed into Lima Sands, a village of about 800 inhabitants behind
Anna Regina in Essequibo, the trail used by the villagers was deserted. There are sometimes buses which go in, but these cannot be depended upon and one can be left stranded in the settlement.
A resident doing her daily chores told this newspaper she had been living in the community for over 14 years. "When I come to live here, it didn't had this trail here. It just had a track, and a tractor and trailer use to had to carry out people to [Anna] Regina. We didn't even had no electricity. Is now we start developing and we are all happy for that," the woman said.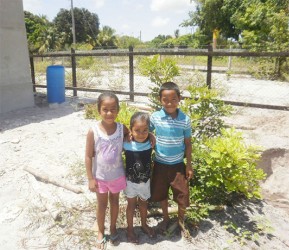 The village of Lima Sands is mainly an Amerindian village, although according to residents, the community has persons of different cultures but they "all live together as one." Roselyn Thompson, RDC Councillor for Region Two, was bathing her pet dog Rover, when Sunday Stabroek caught up with her. "Well I came to live here in 2003. When we moved here, the area was not populated or developed. We had no proper road nor electricity. We used the water from the main canal in those days and as things got better, we started using rainwater that is stored in our tanks."
There is still no access to potable water or landline telephones in the area, and villagers are anxious to have both. Roselyn who lives with her husband and pet dog said that she is happy living in Lima Sands. "I made my foundation here and this is where I love living. I am happy that I can make representations for my community since I am a councillor."
The village has both primary and nursery schools, in addition to which there is a community centre, a health centre, a mosque, a temple and eight churches. Land for the Dr Cheddi Jagan Biodiversity Park in Lima Sands was identified in September 2001 and officially opened on March 23, 2002 by Minister Clement Rohee. The idea of identifying a park consistent with Dr Cheddi Jagan's concept and reflecting his love of nature came from Isahak Basir, who had very close political relations with the late Dr Jagan for forty years. The play park, as it is commonly called by residents, has a variety of flora and fauna and is a popular hang- out spot.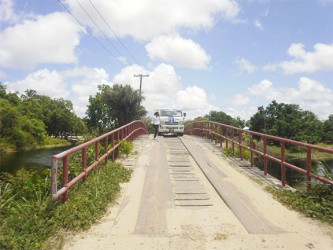 A young midwife at the Lima Sands Health Centre who opted for anonymity recalled memories of her childhood days growing up in the community. "There was only a few persons living here in the early years and I can remember the trail that we have today was just a track. There was a special tractor and trailer that transported us from here to Anna Regina. But that was only on Fridays. We walked long distances to get to where we were going and now, even though we have seen major development, transportation is not always readily available."
Many of the older folks living in Lima Sands were reluctant to speak with this publication since according to them it is "too much publicity." However, they were warm and welcoming in every other respect. The dusty endless trail, led to where Rickey Joseph was digging a pit for a septic tank. "For 45 years, I live in this village and it has been great. I went to the Lima Sands nursery and primary schools and I can remember that it was a troolie building. When I was young, me and my brothers and sisters use to go in the rice fields and help our parents.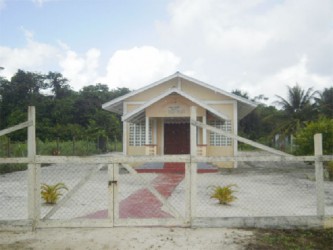 I use to enjoy bathing in the canal and catching fish."
The man who is now a construction worker and the father of 5 small children said that the village of Lima Sand is "really nice and quiet."   According to residents, the youths in the area are school age, while the older folk are rice farmers, cattle rearers or work in the interior. Lima Sands is the neighbouring village to Mainstay which is quite popular because of its resort and black water.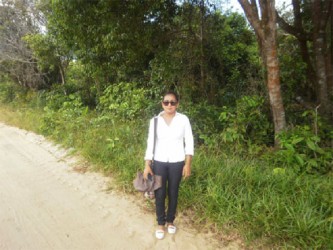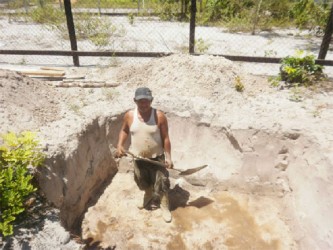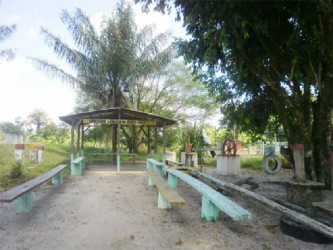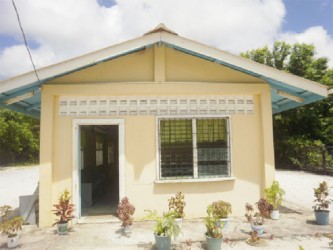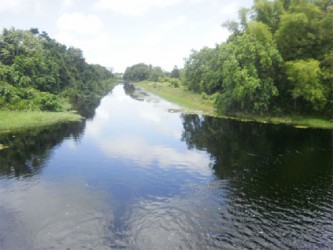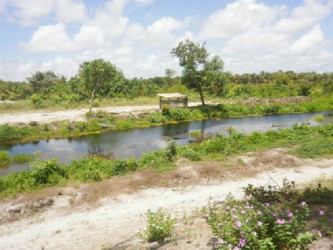 Around the Web