Last February, Onika Reynolds, a stay-at-home mother, took a leap of faith when she launched Nika's Kustom Kreations. She says she had long had dreams of sharing her creative self with the rest of the world but never took the plunge. From time to time she would venture out, creating customized invitations, banners and party favours primarily for modest gatherings of family and friends. They became her judges, persistently nudging her in the direction of starting a business of her own. Her own courage, meanwhile, was being boosted by the positive feedback she was receiving from the hosting of birthday parties that allowed more opportunity to parade her creations.
During her conversation with Stabroek Business earlier this week, Reynolds spoke about the emotional and material support she received from her husband. At their Atlantic Gardens home which they share with their two children Reynolds turns out an impressive array of tokens, invitations, gift tags, centrepieces, banners, and wine bottle tags, her work reflecting the kind of creativity which, over time, has quietly made its way into the myriad small business ventures that have materialized around the country.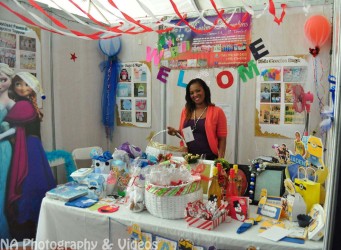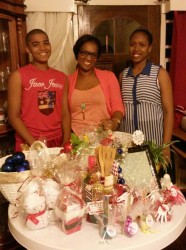 Her creative imagination has taken her in new directions. These days she plays a pivotal role in planning parties and celebratory events of various types, throwing her accoutrement into the mix. For Reynolds, this year's Business Exposition provided a sort of 'going out party' for a business that has long been home-bound and now needs to show itself off to the broader market.
At Sophia, she teamed up with another small enterprise, Malika's Cup Cakes and Things to offer packages.
The Business Exposition is a start on which she hopes to build.
She is acutely aware of the fact of competition and of the need to continually raise her game if she is to move to the next level.
As it happens she appears to be short on neither confidence nor support.
Around the Web