There is need for a comprehensive development plan for Lethem but the authorities have shown no intention of effecting one, President of the Rupununi Chamber of Commerce and Industry (RCCI) Daniel Gajie says.
"We still need a comprehensive approach and a real partnership between the private sector and the government to charter how Lethem and the Rupununi develops for the next five, maybe ten years," he told Stabroek News in an interview in the Region Nine community recently. Unfortunately, he said, the authorities have not shown the intention in this regard. "We're still developing in pockets, we still developing in an ad hoc manner. Lethem is growing but there is still absolutely no plan for drainage, there is no sewerage system," he said.
"I would really like to see sooner than later, a comprehensive partnership whether government change from time to time, whether it is the private sector president change from time to time, whether the regional chairman change from time to time, that there is a developmental programme in place…across the board in every sector," the RCCI president asserted.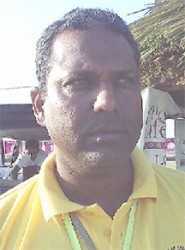 Gajie pointed out that the commercial area is also not receiving the kind of attention from Go-Invest or government as it should. There are many dormant plots of land that have been given to people legally and who were supposed to complete their operation three years ago but nothing has happened and they are just keeping the land and in some cases, are selling it, he said. "That was never the intention. We need more policing, more monitoring on the part of the government agencies," he asserted.
He stated that it comes back to a developmental plan for the region and pointed out that Lethem will always be the location that engineers the growth and development of the Rupununi.
It was pointed out that a lot of the economic potential in the Rupununi has not been fully exploited while the human resources available need further training. A lot of work has to be done in education, Gajie said while pointing to the poor performances at the CXC exams particularly in critical subject areas such as Maths and English. "We desperately need training facilities for school leavers," he said while adding that there are no facilities for people who want to learn a trade. He said that there are persons who do not know how to operate a computer properly.
The RCCI president suggested that one of the solutions could involve a joint private/public venture. The private sector could take students who could then put into practice, what they learn in the classroom. "There is a need and there will always be a need for properly trained workers," he said.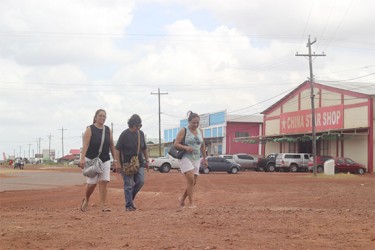 He noted that agriculture and tourism as two sectors with perhaps some manufacturing that can propel the Rupununi economy. Commerce and trade would always be present and for tourism and agriculture, there is a need to have trained workers, he asserted.
Gajie disclosed that there is a push to develop an industrial area in Lethem and while the site was identified some time ago, it was only last November that there was a serious attempt to put in good roads, as well as water and electricity. He said that the Chamber would like to be involved in a process where there is a fair allocation to persons who possess the capacity to put such an enterprise into operation as well as provide employment.
"If you have a manufacturing sector that is thriving, then when you have a slow period in the commercial sector, you will still have money circulating," he said while noting that under Guyana's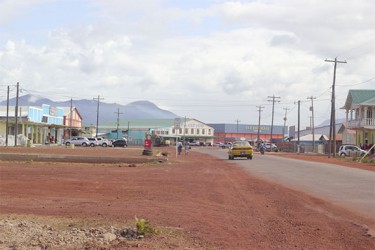 Partial Scope Agreement with Brazil, Guyana can export over 200 items to Brazil and some of the factories that persons want to establish will be exporting to Brazil.
From what the potential investors have proposed, among the goods that would be produced in the industrial area are construction items such as dressed wood and wood products like doors and cupboards, cement products, peanuts, ice and bottled water.
Gajie said that he would like to see the chamber taking the lead. "We trying to push for a small group who we have the confidence in and (are) willing to work with. We don't want a repeat of the commercial area," he said. He noted that there are investors from Lethem who are ready and who are willing to work and the Chamber wants to push ahead with about 10 of them.
In terms of Lethem being designated as a duty-free zone to encourage trade, Gajie said that this idea was floated many times but he is not aware of any movement in this regard. He said that the authorities have explained the challenge of getting goods to Lethem without any irregularity. That was the hurdle mentioned but there could be others, he said.
Around the Web