A houseguest, who allegedly made off with his host's laptop and gold earrings, was yesterday remanded to prison after being charged with fraudulent conversion.
The charge against Fizal Mohammed, 48, is that on October 13, 2014, at Shopping Plaza, South Ruimveldt Park, being solely entrusted by Anastacia James with an Acer laptop and a pair of gold earrings, amounting to $227,000 in total value, he fraudulently converted them to his own use and benefit. The unrepresented Mohammed pleaded not guilty to the charge when it was read to him in the Georgetown Magistrates' Court 11. The police's case is that Mohammed, who has known James for over three years, slept over at her house. They say while there he requested to borrow her laptop to take off some music. It was during the same time that James also gave him a pair of her earrings to clean for her. However, Mohammed left the house without informing James and took the laptop and earrings with him. Several efforts were made to contact him afterwards but these prove futile.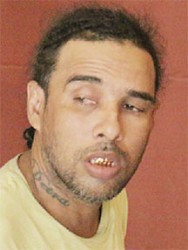 A report was made and he was subsequently arrested and charged.
Prosecutor Adduni Inniss objected to bail citing the nature and gravity of the office and the fact that Mohammed is being another court on other charges. The prosecutor's objection was upheld and Mohammed was remanded to prison. The matter is adjourned to March 16.
Around the Web