A former city court worker, who only recently completed a four-year prison sentence for attempting to smuggle cocaine on a flight out of the country, was yesterday remanded to prison after he was charged again with the same crime.
Terry De Freitas, said to be a taxi-driver, was intercepted on Wednesday at the Ogle Airport by Customs Anti-Narcotics Unit (CANU) officers as he was allegedly attempting to smuggle the prohibited drug to Barbados.
CANU Prosecutor Oswald Massiah told the court that the address given by De Freitas' attorney differed from the Georgetown address the man gave to the officers who arrested him.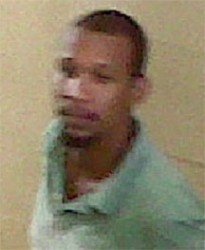 Attorney Dexter Todd, who appeared for De Freitas, told the court that his client lives at 40 Fifth Avenue, Bartica and he gave his client's present address as he did not want to waste the court's time revealing unimportant information.
De Freitas was refused bail and was remanded to prison until March 19, when the case will be heard at the Sparendaam Magistrate's Court.
On January 26, 2012, at the Cheddi Jagan International Airport, Timehri, De Freitas was caught while trying to smuggle out over a kilogramme of cocaine to the Cayman Islands. De Freitas, who pleaded guilty, admitted to swallowing 86 pellets filled with the cocaine.
"It was a sacrifice I was making for me and my sisters," the unrepresented De Freitas said, when asked the reason for him committing the offence. "I will pay the price," he added, while begging for lenience in the sentencing.
Along with the four-year prison sentence, De Freitas was also ordered to pay a fine of $30,000.
Around the Web