The lifeless body of a young mother was found on a road at the Charity Squatting Area yesterday morning and her common-law husband, who is said to have frequently abused her, is among three persons now being held by police in connection with her death.
Dead is Quineza Benn, 27, of Charity.
Benn, who was living with her common-law husband, was last seen alive on Monday night at around 9 PM before her body was discovered by passersby at around 6 AM yesterday.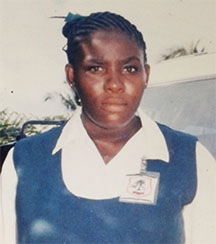 After Benn's body was discovered, the police were immediately summoned to the scene. Stabroek News was told that a gash was seen at the back of the woman's head and marks of violence were visible at her mouth.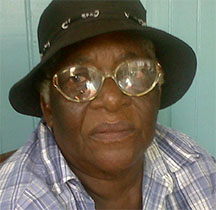 According to the police, the woman's death is being treated as murder.
Mary Benn said she was informed of her granddaughter's death about an hour after her body was found.
"Quineza don't live here with me but I see her on Sunday when she come to see her children. Everything was okay with her and she didn't sick or anything. I didn't see her yesterday (Monday) and then early this morning a little boy come and tell me that Quineza dead and right away I left and gone to see and when I reach a set of people went there and plenty police and when I watch I see her lying there," she recounted.
She takes care of Quineza's daughter and son, who are two years and five years, and the young mother would visit her children about two to three times every week. "When she come, she would talk to her children and so. She stop working after she get her daughter and she gone and live home with a man somewhere in a back street and he use to beat her.
She use to come and tell me and I use to advise her to leave him but he never use to want to take lef. The man even told me that one day we would find her body on the road but I didn't really take him on but look at the outcome now," the grandmother added
While speaking with Stabroek News, Benn received a telephone call informing her that bloody pants were found by relatives at Quineza's home. "They (relatives) went to search for her ID card and now they say that the man bag was already packed and the pants was in the bag. At the police station, he keep telling the police that he didn't know anything," she said afterward.
The woman further related that when her granddaughter would visit her, marks of violence were visible about her body.
Around the Web