After being deemed fit to stand trial, Charles Albert yesterday admitted to killing his daughter.
Albert, 55, of Princetown, Corriverton, pleaded guilty to manslaughter before Justice Brassington Reynolds in the High Court in Berbice, where he was due to stand trial for the murder of Rawletta Onika Greaves.
His plea to the lesser charge was accepted by senior state prosecutor Judith Gildharie-Mursalin and Justice Reynolds ordered a probation report. The report is expected to be presented in court on March 26th, when Albert is expected to be sentenced.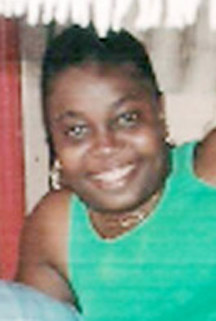 Albert, who is said to be mentally impaired, was expected to go on trial earlier in the week but the start of the proceedings were delayed due to unavailability of the medical report on the man's mental health.
The man's attorney, Raymond Ali, had indicated to the court that his client did not seem to be mentally fit to go through a trial. However, Dr Mayda Grajales, a psychiatrist attached to the National Psychiatric Hospital, told the court from the witness box that Albert was fit to stand trial.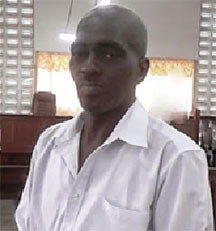 Greaves of Scotsburg, Corriverton was on a visit to the home of her great-aunt, then 83-year-old Doreen Ferdinand, where Albert resided, when she met her demise.
Ferdinand had told Stabroek News that Greaves and her father got into a heated argument and she tried in vain to get them to stop.
She said Greaves got angry after her father hit her with a glass bottle to her head, causing it to bleed and then knocked out two of her teeth. She said the woman picked up a cutlass and challenged her father saying, "You can't shed meh blood; I won't tek it so easy…."
Ferdinand said she told Albert, her nephew, to go the neighbour's house at the back to "cool his passion" but his daughter followed him.
About an hour later they both returned to Ferdinand's home, where the fracas continued in the kitchen. During this time they broke several items and Ferdinand said she told them if they wanted to fight they should go downstairs. Greaves, she said, then told her that she cared for her father more than her and fell in the process. It was then, Ferdinand said, that Albert started hitting his daughter in her head with the piece of wood.
Around the Web