Although three men were in the vessel with missing Dundee, Mahaicony fisherman Deochand Sooklall when he was allegedly dumped into the deep Atlantic, only one man has been charged with murder as a result of the police investigation.
Commander of B Division, Brian Joseph told Stabroek News yesterday that charges are made based on the available evidence, which he said only led to Randolph Williams being charged, while the other persons might be used as witnesses.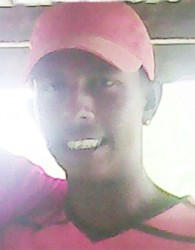 Williams, of Good Hope, East Coast Demerara was charged on Tuesday with murdering Singh in the vicinity of Number 35 Village. He appeared at the Whim Magistrate's Court and was remanded to prison.
Meanwhile, the missing man's sister Nalo, said that although her brother's name was released as Avo Singh by the police, his correct name is Deochand Sooklall.
The visibly upset woman, noting that only one man was charged, questioned the police investigation.
The distressed woman said she would like to do more in addressing the matter, but lamented that she doesn't have the financial resources.
She said that though she left four contact numbers with the police at the Fort Wellington Police Station, no one called to inform the family that someone was being charged. She said she became even more distressed at having to be informed of the court proceedings by reading the newspaper.
The woman also contended that the captain of the vessel has been giving conflicting accounts of the events leading to the disappearance of her brother, which she said should have been addressed by the police.
Around the Web