The Ministry of Public Works (MPW) has upgraded and repaired seven roads in Regions 3 and 4 within the last month.
A release from the MPW said that the project falls under the Miscellaneous Roads Programme, and allows the Works Services Group – an agency within MPW – to construct and maintain roads in Regions 1, 2, 3, 4, 5, and 6
It said that in Region 3, residents of Factory Road, La Grange now have an asphaltic concrete road, which was previously a mud dam.
It said that SYMS executed the project at a cost of $6,792,417.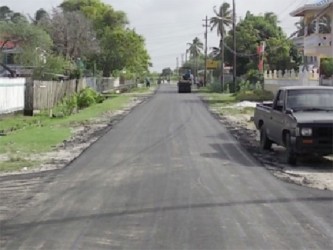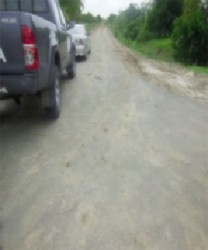 R&B Investment used asphaltic concrete to upgrade Orinduik Street located in Section C, Enterprise, East Coast Demerara (ECD), the release said. Prior to the upgrade, the double bituminous surface treatment (DBST) thoroughfare was pockmarked with potholes, MPW said. The contractor surfaced 427 metres of the road for $23,909,620.
Prince William Street in Plaisance, ECD [southern section] was also re-surfaced with asphaltic concrete by Associated Construction for $11.8M. An additional $4.4M has been allocated to rehabilitate sections of the southern road.
Other roads upgraded were School Street, Enterprise; Middle Walk Friendship; Enmore Factory Road and Second Street, Happy Acres for an overall cost of $36.8M, the ministry said.
All contracts were awarded on December 31, 2014.
Works commenced in January and all were completed February month-end.
Around the Web