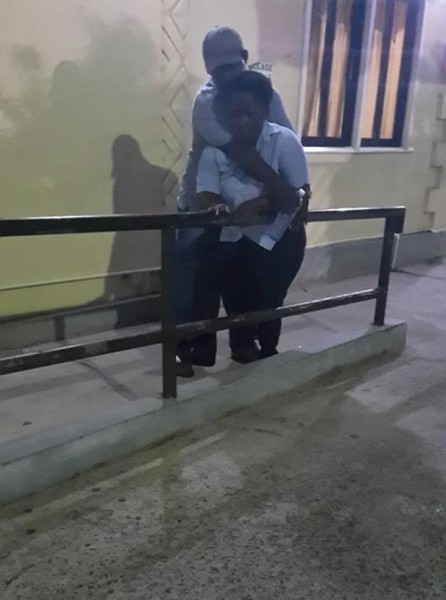 A mechanic was shot dead execution-style at his home last evening in the community of Mocha, East Bank Demerara (EBD) by a lone gunman who barged into his home, shot him and then escaped.
Dead is Terrence Lanferman, 23, of Lot 127 Nelson Street, Mocha, EBD. Reports indicated that the dead man was shot twice – to his neck and chest around 7.30 pm. At the time of the incident he was the lone occupant of the bottom-flat of a two-storey house where he resided with his mother. Family members believe the act was committed by someone known to him since he was been described as a troublesome individual who was known to the police for minor crimes.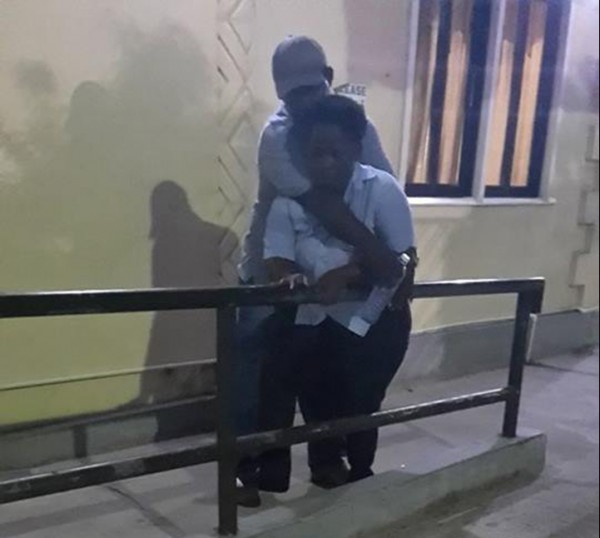 Ebun Booker, the woman who resides in the upper flat of the house informed this newspaper that she had prepared dinner for Lanferman and retired to bed where she was watching television when she heard two gun shots. The woman said she rushed to the bottom flat of the house and when she pushed the door, she saw Lanferman lying on the ground in blood. She called out to him, but got no response and raised an alarm. He was rushed to the Diamond Diagnostic Centre and was pronounced dead on arrival.
At the hospital, family members gathered in their numbers. The death of Lanferman was a shock, they said. One villager said she had seen him earlier yesterday when he passed at her home and promised her daughter that he would pass back later in the evening to drop her present since she celebrated her birthday yesterday. "This is the pass back he pass!" the weeping woman shouted.
Lanferman's grieving mother, Viola (only name given) broke down at the hospital and had to be consoled. According to Viola, upon receiving a call from a relative she rushed to the hospital where she learnt her son had been shot.
She said she was told that someone entered their home while her son was playing music and shot him in a blink of an eye before escaping on a motorcycle bearing no number plate. After the shots were fired, the woman said, she was told a neighbour peered through his window and saw a man dressed in a black coat leaving the premises. The man was seen by others in the community running down the street before escaping on the motorcycle.
The woman admitted that her son was known to police for minor problems, mainly when he got involved in fights with others. "There are times whereby people would accuse him of stealing but the police had no evidence at all. My son was not a thief I know that for sure," the grieving Viola said.
She then explained that the most recent problem she knew her son had was that someone had given him an amplifier to sell, which he did but there were some problems with payments. This matter was reported to the police, she said.