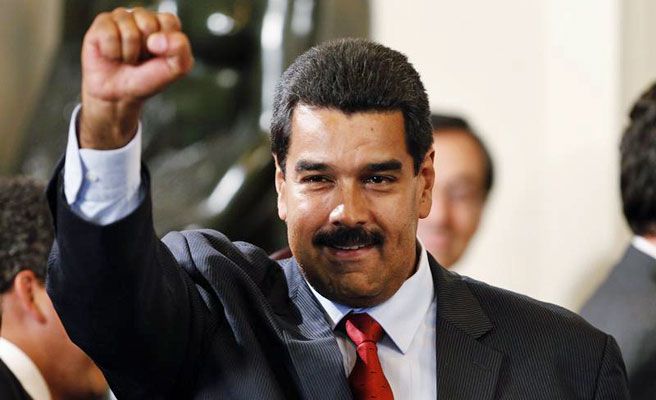 Venezuelan president Nicholas Maduro will address his country's Parliament today on its new claims to Guyana's maritime territory.
Maduro was scheduled to address the Parliament yesterday but this was rescheduled, Venezuelan state television VTV reported yesterday. VTV said that the sitting will take place at 10am today in the Federal Legislative Palace in Caracas.
Venezuelan newspaper El Universal also reported the rescheduling and it said Maduro will present his stance on the border controversy between Venezuela and Guyana over the Essequibo. Maduro will present "a formal position on the historic claim of the dispute of the Essequibo territory usurped by British imperialism two centuries ago" and which remains an issue between Venezuela with Guyana, it said.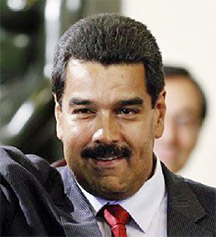 Maduro had announced on Monday that he would go to the National Assembly on Thursday to set out his stance vis-à-vis a territorial "dispute" with Guyana over the waters of the Atlantic Ocean where oil company ExxonMobil found an important oil deposit.
"The Congress speaker will convene a parliament meeting on Thursday, and I am going to attend as Head of State and Head of government to present the official stance in defense of the motherland and the historic claim of the Essequibo," Maduro was quoted as saying.
The president added that he would call for "civil-military union" to face the "provocation from ExxonMobil" and denounce "an international maneuver from the right wing to provoke Venezuela with border issues."
"I will denounce the international maneuver from the right-wing to provoke Venezuela. They will fail. And I am going to call for the civil-military union," Maduro had said.
On May 26th, Maduro issued a Decree purporting to annex maritime zones belonging to Guyana. The Decree was gazetted in Venezuela on May 27th. Georgetown has said that the Decree of May 26th was a "baseless and shameless" bid to usurp Guyana's territory and a "flagrant violation" of international law. Minister of Foreign Affairs Carl Greenidge told Parliament that a definitive solution must be found and signalled that the government would be moving for a juridical settlement of the border controversy.
Questions have been raised over the motives behind the decree and observers point out that it comes just after US oil firm ExxonMobil announced what could be the first major oil find in Guyana's waters. Maps issued by Caracas show the ExxonMobil well site within the zone now being claimed.
Last week, President David Granger told Stabroek News that Venezuela's recent claim on Guyana's maritime territory is a "legal absurdity" and ExxonMobil will continue to work as scheduled.
Around the Web