Almost two months after Sophia shopkeeper Shawn Anys was shot dead in front of his four children, relatives are still hoping for justice although no one has yet been arrested.
Anys, 37, of Lot 743 'D' Field, Sophia was killed in an attack on May 1 after armed bandits invaded his home.
He was shot to his chest and neck and died on arrival at the Georgetown Public Hospital (GPH).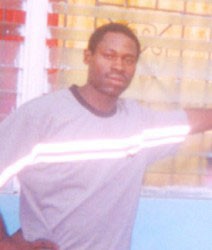 When Stabroek News contacted Ami Anys, the wife of the dead man yesterday, she related that although she and the entire family, including her four children suffered a huge loss, they are still trying to find out why someone would want to take an innocent life.
They are also hoping for justice soon and they will not be letting the matter die, she said.
The woman recounted that after the incident, she and many other relatives heard conversations from other persons about a man who allegedly committed the act and she reported the suspicions to the police.
However, the woman said, she visited the police station recently to inquire about the man and why he had not been arrested and was told that he is currently a convict serving prison time for offences of a similar nature.
Despite this, the woman said, she would not be giving up on getting justice since she plans on returning to the police station next month to get an update on any progress in the matter.
For Ami, it is an incident that runs through her mind everyday although she was not present when the incident occurred.
When it comes to her children, Ami said, they are still traumatized since they had witnessed the murder and they fear being home alone at nights.
"I really need justice for my husband," Ami said while adding that her hopes for receiving justice will not diminish.
Around the Web