The prosecution yesterday argued against the merit of an application by the attorney for former minister Jennifer Westford and her former Chief Personnel Officer Margaret Cummings to stay larceny and forgery charges against them.
Defence attorney Neil Boston, at the last hearing of the matter, argued that State Minister Joseph Harmon public announcement of an amnesty in relation to the return of government vehicles justified an indefinite stay in the case.
However, prosecutor Bharat Mangru yesterday submitted that no amnesty had been granted and that although the core of the defence's argument is that an executive abuse of power has occurred, the Magistrate's Court has no jurisdiction to deal with issues of that nature and that it can only be dealt with by the High Court.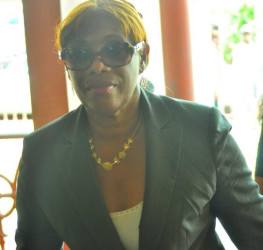 The matter has been adjourned by Magistrate Fabayo Azore to January 19th, 2016 for ruling.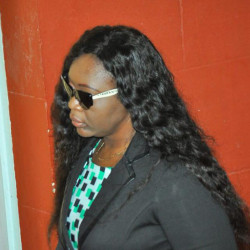 The charges against Westford state that between July 17th, 2014 and June 23rd, 2015, while being employed as a public servant by the Government of Guyana, she attempted to transfer several government owned vehicles to herself and others. These persons included her spouse, Gary Beaton, as well as Wayne Walker and Delroy Lewis.
Meanwhile, Cummings, who has been on administrative leave since the allegations came to light, was charged with forging several receipts to show that the vehicles were purchased by Beaton, Walker, Lewis and Westford. Cummings allegedly committed the unlawful acts between July 18th, 2014 and April 15th, 2015.
The police proceeded with the charges after the Office of the Director of Public Prosecutions (DPP) recommended that Westford be charged.
Investigations began after Commissioner-General of the Guyana Revenue Authority Khurshid Sattaur wrote to Permanent Secretary of the Public Service Ministry Hydar Ally on June 10th, 2015, asking that he re-issue a letter, dated April 14th, 2015, requesting the transfer of registration for eight vehicles into the names of Westford, Walker, Lewis, Beaton and Osbert McPherson. A change of registration for two vehicles for Walker was sought, one for Lewis, one for Westford, three for Beaton and one for McPherson. The letter was allegedly signed by Cummings for Ally.
All of the vehicles at the centre of the charges were returned to the government.
Around the Web