Chief Executive Officer of the Guyana Water Incorporated (GWI) Richard Van West-Charles, on November 26th, met with residents of three communities within New Amsterdam to address their concerns regarding the water service upgrades being implemented in the area.
According to a GWI press release the meeting was arranged by the residents of Angoy's Avenue and representatives of the Tucburg Community Group to deal with their grievances as well as those of the Savannah Park Cooperative.
Regarding the problem of certain sections of Angoy's Avenue being without service, the CEO clarified that the programme is being implemented in stages and all sections of the distribution network should be completed by 2016.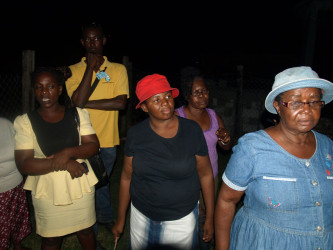 He also assured them for the remainder of the programme contractors will be sourced from Berbice; and in a move to ensure residents benefit from employment during the installation of the distribution system, skilled labourers will be obtained from Angoy's Avenue and adjacent communities.
The Tucburg Cooperative Group expressed approval after it was explained that a similar programme will be applied in their community and at a separate meeting with the Savannah Park Cooperative, Van West-Charles divulged that GWI will offer residents a payment contract in order to assist with the installation of the distribution network required to supply the scheme with water service.
Around the Web