The police on Monday evening arrested a suspect in relation to the wounding of Bel Air Park resident, Nicholas Coates who was shot to his knee during a home invasion last month.
Stabroek News was told by Crime Chief Wendell Blanhum that the suspect was arrested on Monday evening in Albouystown, Georgetown with what appeared to be a gunshot wound to his hand and is assisting ranks with investigations.
He was one of five men who allegedly invaded the Eping Avenue, Bel Air Park home of twenty-nine-year-old Coates.
Previous reports had revealed that on November 23 around 6.30 pm, Coates had just taken his mother home after playing squash and was on his veranda with his door open when he heard noises coming from downstairs.
After several minutes he saw bandits rush through the open door and he immediately tried to run to his bedroom but was shot to his knee in the process. Despite being shot he managed to enter his bedroom and bar his door with his foot while the bandits searched through the living room.
Coates located his licensed firearm and opened fire, hitting one of the bandits. They all subsequently escaped taking one of Coates's phones.
Comments

LONDON, , CMC – Under-fire West Indies Under-19s and their embattled captain, Emmanuel Stewart, have found backing from the historic Marylebone Cricket Club, in the controversial 'obstructing the field' dismissal of South African opener Jiveshan Pillay, during their ICC Youth World Cup match last Wednesday.

In what will be seen as a major development, President David Granger, along with members of  Cabinet, today, met with the President and members of the Guyana Agricultural and General Workers' Union (GAWU) and the National Association of Agricultural, Commercial and Industrial Employees (NAACIE) at the Ministry of the Presidency to discuss the future of the sugar industry.

Finance Minister Winston Jordan today moved in Parliament to amend the government's request for supplementary provisions which will allow some of the sugar workers made redundant to get their full severance at the end of January.

The Working People's Alliance (WPA) today announced its support for the government's restructuring of the sugar industry.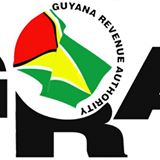 The Guyana Revenue Authority (GRA) today warned about the impersonation of licenced customs brokers.