(The Sports Xchange) – Paul Millsap and Al Horford combined for 39 points to help the Atlanta Hawks extend a franchise-record winning streak to 16 games with a 112-110 victory over the Minnesota Timberwolves Sunday night.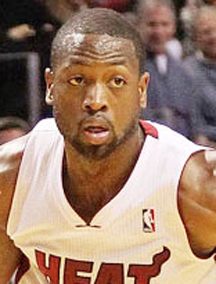 As well as leading their team to victory, both Millsap (20 points) and Horford (19 points) remain strong contenders to be added to the NBA All-Star team roster when the reserves are announced this week.
Atlanta (37-8) has won 30 of its last 32 games and maintains a seven-game lead in the Eastern Conference, while Minnesota (7-36) lost its fourth game in a row and has dropped 20 of the last 22.
– – –
Cavaliers 108, Thunder 98
LeBron James overcame Kevin Durant in the only battle this season between the two most recent MVP award winners, and the Cleveland Cavaliers won their sixth straight with a victory against the Oklahoma City Thunder.
James had 34 points and seven rebounds, and Kevin Love had 19 points and 13 rebounds for the Cavs, who look a different team since a pair of trades in recent weeks reshaped the roster.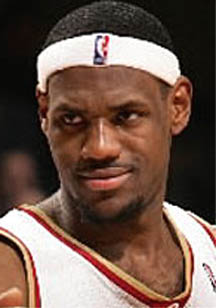 Durant, a forward, had 32 points and nine assists for the Thunder (22-22), who closed a five-game trip through the Eastern Conference with a pair of losses.
– – –
Warriors 114, Celtics 111
Klay Thompson followed up his record-setting performance with a 31-point game to lead the Golden State Warriors to a hard-earned victory over the Boston Celtics.
Thompson tallied 52 points on Friday, including an NBA scoring record for a quarter with 37 points in the third.
Against Boston, Stephen Curry chipped in 22 and had 11 assists and the Warriors (36-6) won their 19th in a row at home.
– – –
Pelicans 109, Mavericks 106
Anthony Davis scored a team-high 28 points, made a critical interception of an inbounds pass and two fouls shots with 9.4 seconds left to lead the New Orleans Pelicans to victory over the Dallas Mavericks.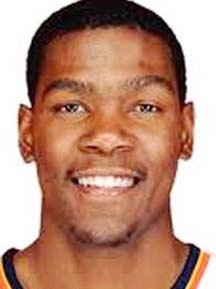 Davis' two free throws with 12.3 seconds left gave New Orleans the lead for good at 107-106, he then stole a pass and added two more from the foul line for the Pelicans (23-21).
Dallas (30-15) was led by Monta Ellis, who scored a game-high 36 points on 16-of-26 shooting.
 – – –
Heat 96, Bulls 84
Dwyane Wade scored a game-high 26 points to lead the Miami Heat to victory over the Chicago Bulls.
Hassan Whiteside notched a triple-double off the bench with 14 points, 13 rebounds and a franchise-record 12 blocked shots for the Heat (20-24).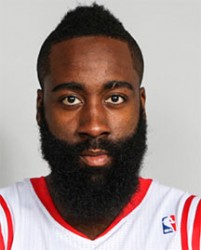 Derrick Rose led the Bulls (29-17) with 19 points but they lost for the seventh time in 11 games.
– – –
Clippers 120, Suns 100
Chris Paul collected 23 points and 12 assists and the Los Angeles Clippers used a 15-0 run midway through the fourth quarter to win their fourth straight game.
Blake Griffin matched Paul's points tally and added seven rebounds and seven assists, while Isaiah Thomas had 25 points for Phoenix (26-20).
The Clippers (30-14) have won all three match-ups with the Suns this season.
– – –
Spurs 101, Bucks 95
Tim Duncan scored 20 points and helped the San Antonio Spurs overcome a sluggish start in a victory over the Milwaukee Bucks.
Boris Diaw added 14 points off the bench to help the Spurs earn their fifth consecutive home victory. San Antonio (29-17) has six wins in its past seven games overall.
 – – –
Pacers 106, Magic 99
Rookie reserve Damjan Rudez scored 16 points in the fourth quarter, sparking the Indiana Pacers to a come-from-behind victory over the Orlando Magic.
Rudez, from Croatia, finished with 18 points. He hit four three-point baskets in the fourth, helping the Pacers (16-30) snap a seven-game losing streak.
 – – –
Raptors 114, Pistons 110
DeMar DeRozan scored 25 points as the Toronto Raptors defeated the Detroit Pistons to improve to 29-15.
The Pistons (17-28), who lost point guard Brandon Jennings for the season to an Achilles tendon injury, got a career-high 35 points from point guard D.J. Augustin in losing their second in a row.
 – – –
Wizards 117, Nuggets 115 (OT)
Kris Humphries had a season-high 21 points and grabbed 14 rebounds, guard John Wall had 19 points and 16 assists, and the Washington Wizards held on to beat the Denver Nuggets.
Paul Pierce scored 19 point for the Wizards, who won for the first time in three games.
Ty Lawson marked his return to the Nuggets lineup with 31 points and 12 assists but missed a game-tying jumper in the final seconds of overtime.
 – – –
Rockets 99, Lakers 87
James Harden scored 37 points, grabbed eight rebounds and dished out five assists, as the Rockets cruised to an easy win even without injured center Dwight Howard.
Howard missed the game with a right ankle sprain suffered in Houston's (31-14) win at Phoenix on Friday.
The Lakers fell to 12-33.
Around the Web