Australia based, Angus Thompson is scheduled to arrive in Guyana today to kick off his duties as Technical Director of the national rugby outfits.
The Guyanese born, Scottish bred Thompson brings with him a wealth of experience and an enviable resume when it comes to all formats of the game.
Along with the local coaching staff headed by Theo Henry, Thompson will be tasked with bringing out the best of the local ruggers in their quests to clinch a 2016 Olympic berth.
Thompson's imput will be critical for the national teams since this year promises to be a challenging one for the male unit. The NACRA 7s and 15s champions Guyana will be playing a lot of top flight rugby on the road to Rio.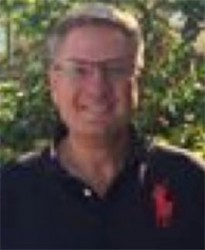 15's rugby.
The ruggers will open their campaign on home soil with a NACRA 15s matchup versus Barbados on March 7. The NACRA 15's champions then tackle Trinidad and Tobago in an away game on April 11.
Once the national outfit is victorious in the above encounters, they will play the winner of the Northern Zone for the overall NACRA 15s title in a home game on April 25.
7's rugby.
The Green Machine will travel to Hong Kong to compete in the prestigious HSBC Hong Kong 7s tournament scheduled for March 27-29.
Guyana will then contest the first Olympic Qualifier in North Carolina on June 13-14. This will be followed by the Pan Am Championships in Toronto, Canada from July 11-12.
Thompson's resume is listed below: 2014
Cook Islands Queensland 7s – Head Coach
Responsible for the organization, planning and implementation of 7s specific training and skills. Both for individuals and the group as a whole
– Winners of the Helensvale 7s
– Competed in the North Brisbane 7s where we defeated Brothers one of the top Premier Grade Clubs in Queensland
– 7 players from our group represented the Cook Islands at National level in 2014, a record for Cook Islands Queensland
Cook Islands National 7s
– Managed and ran the preparation of the Queensland based players for the National Squad
– Accompanied the group and assisted at the Hong Kong 7s 2014
– Assisted with the preparation of the squad during a weeklong training camp in Brisbane prior to the Oceania 7s tournament
Aitutaki 7s – Consultant
– Assistant with the in tournament preparation of the squad during the 7s in Heaven in the Cook Islands
Easts Rugby Union Under 16s 7s – Consultant
– Advised on and ran the training and preparation of the squad in the final 3 weeks of the Brisbane Summer tournament
– Achieved 3rd place after a 43-7 victory in the final game
7s Coaching Education
Graduated from the International Rugby Academy New Zealand (IRANZ) 7s Coached Course in October 2014
The course was facilitated by Geoff Alley (Head 7s Coach of North Harbour and former NZ 7s International. He was assisted by DJ Forbes (NZ 7s Captain) and Tomasi Cama (No 2 All-time points scorer in the IRB 7s World Series)
All aspects of the game were covered including:
– Squad selection
– Pre-tournament preparation
– Conditioning
– Tactics
– Attack
– Defence
– Set piece
– Breakdown
– Creation of Space
– Continuity
– Team Culture
15s Coaching
I have been coaching 15s for 8 years which has included:
– Universitario de Rosario, Argentina – Director of Coaching
– Brisbane Irish RFC – Head Coach
– Wests Bulldogs Brisbane Reserve Grade – Forwards Coach
– Souths Rugby Union Brisbane Premier Grade – Assistant Coach
7s Coaching Education
I have completed multiple courses and seminars to keep abreast of the latest trends and techniques which include:
– IRANZ 2 week High Performance Coaches Course – this was taught by past and present All Black players and coaches and attended by 2 Super Rugby franchise coaches from South Africa
– Sportacise Rugby Academy
– Numerous Seminars and Workshops presented by the Australian and Queensland Rugby Unions
To assist in the performance of this role I have access to friends at the top levels of many Unions including:
Matt Taylor – Scotland International and Glasgow Warriors Defence Coach
Richard Graham – Queensland Reds Head Coach
Paul Healy – Chile Head Coach (7s and 15s)
Geoff Alley – North Harbour 7s Head Coach
Tomasi Cama – NZ 7s International
Around the Web