MIAMI, CMC – High profile CONCACAF president Jeff Webb is set to be elected unopposed for his first full term as leader of the confederation.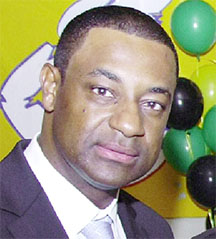 CONCACAF, the continental governing body for football in North, Central America and the Caribbean, confirmed Tuesday that Webb would have no challengers for the post when elections are held at next month's Ordinary Congress.
Once elected, he will lead the confederation until 2019.
Webb, a Caymanian banker, took over at the helm of the confederation in 2012 in the wake of the cash-for-votes scandal which rocked Caribbean football, and resulted in the resignation of then president, Trinidadian Jack Warner.
With his election to the top post, Webb completed Warner's term which had started in 2010. He has since pushed through considerable reforms in the confederation, relating to ethics, governance and finance, in an attempt to rebuild CONCACAF's image, tarnished by the scandal.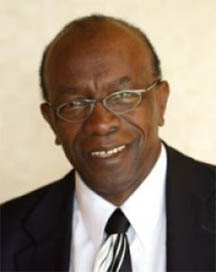 "This is a new era for CONCACAF, a new chapter based on building a powerful structure of integrity, transparency and accountability to allow our region to grow," Webb said recently.
"We have gained the trust required to attain the contribution that creates a strong organization like the one we are envisioning."
Over the last two years, Webb's stock has risen quickly, with many in the football arena already tapping him as a future president of football's world governing body, FIFA.
Only weeks ago, he was forced to quell speculation linking him to a run against incumbent FIFA president Sepp Blatter at the upcoming elections in May.
Meanwhile, CONCACAF vice-president Captain Horace Burrell of Jamaica, is also poised to be re-elected unopposed.
The Jamaica Football Federation president will be joined by fellow vice-president Justino Compeán of Mexico, who will also have no challengers for his post.
Around the Web