KINGSTON, Jamaica, CMC – Jamaican Dave Cameron has been re-elected president of the West Indies Cricket Board, after comfortably defeating challenger Joel Garner in elections during the Annual General Meeting here yesterday.
In voting that followed anticipated trends, Cameron emerged with an 8-4 victory over the legendary former West Indies fast bowler and current Barbados Cricket Association head. Cameron's vice-presidential running mate Emmanuel Nanthan was also returned to power by an 8-4 margin, defeating Garner's ally Baldath Mahabir, of the Trinidad and Tobago Cricket Board.
"I am particularly humbled at this point that the members, the shareholders have decided to re-elect me," Cameron said afterward.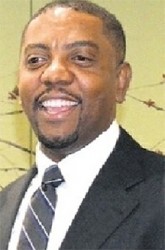 "It has been a very difficult couple of months. Prior to that I think we were sailing smoothly … and it would have been an extremely good year and term in office."
Cameron had come under fire in recent months for his handling of the abandoned tour of India which saw the West Indies team abruptly quitting the five-match One-Day International series last October, in anger over terms and conditions of the newly agreed Collective Bargaining Agreement.
The Indian Cricket Board (BCCI) subsequently put the blame for the cancellation on the WICB and has made a claim of US$42 million in damages.
They have threatened legal action to reclaim the monies if the WICB does not pay up.
Cameron was widely criticized for his handling of the affair, with St Vincent and the Grenadines Prime Minister Dr Ralph Gonsalves describing his leadership as "poor" and "embarrassing", and suggesting he should resign or be fired. In recent weeks, Cameron also drew heavy criticism when he re-tweeted a fan comment critical of West Indies opener Chris Gayle, and was forced to apologise.
Despite this, however, Cameron received widespread support from the territorial boards, with Guyana, Leeward Islands, Windward Islands and Jamaica all indicating they would support Cameron.
Each board has two votes in the election.
Following his victory yesterday, Cameron said the India debacle would present opportunities for West Indies cricket to be stronger.
"Every time there is a challenge, there is an opportunity and we've used that situation in India as an opportunity and the opportunity we see coming out of this is that we're going to make West Indies cricket better," he contended.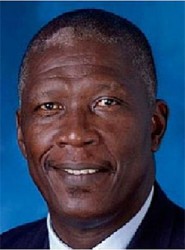 He said he intended to address the "continued governance challenges" and had already scheduled a meeting with chairman of CARICOM's Prime Ministerial sub-committee on cricket, Grenada's Prime Minister Dr Keith Mitchell, to discuss such issues.
Cameron also said they were a number of other points of business to address.
"I am scheduled to visit with Prime Minister Mitchell next week and we're going to sit down and talk about the continued governance challenges," he said.
"But very, very first out of the box, is to start putting out the information and even some of the reports that were tabled here [during the meeting]. From today, we really need to start communicating more to our public."
Two years ago, Cameron beat out Julian Hunte to become one of the youngest ever WICB presidents at age 42.
Garner challenged for the vice-president's post then and also lost to Nanthan.
Around the Web