(Reuters) – As Ireland prepare for their decisive Pool B clash with Pakistan on Sunday, all-rounder John Mooney finds himself at the centre of a 'did he or didn't he?' controversy that has once again put him in the World Cup headlines.
The authenticity of the bearded bowler's pivotal catch that dismissed Zimbabwe's Sean Williams in Ireland's five-run win on Saturday remains up for debate despite millions of replays, complaints and even government opinion.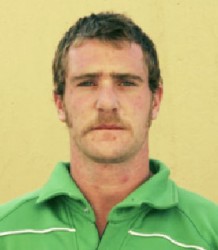 Zimbabwe thought they were on track to record victory as first Brendan Taylor and then Williams clubbed boundaries to all corners of the Bellerive Oval only for Mooney to step in — or on, depending how you see it.
Williams looked set for another six but Mooney took the ball high above his head while standing just inside the boundary rope to dismiss the batsman for 96 and swing the match back in favour of the Irish, who went on to win three overs later.
While the Irishman's hands were perfectly placed, many have questioned the position of his feet.
Countless television replays failed to conclusively show if Mooney's trousers or foot touched the boundary rope or if he measured his stance to millimetre perfection.
Williams opted to trust Mooney and walked rather than call for a television review but Zimbabwe coach Dav Whatmore could be seen complaining from the stands as his side exited the tournament.
The Herald Newspaper in Zimbabwe labelled it a "ghost catch" and said the country's former sports minister had described the dismissal as like the "Hand of God" goal scored by Argentina's Diego Maradona at the 1986 soccer World Cup.
The newspaper also wrote a damning character assassination of Mooney, citing a September interview where the all-rounder spoke of his battles with alcoholism that had led to thoughts of suicide.
Around the Web