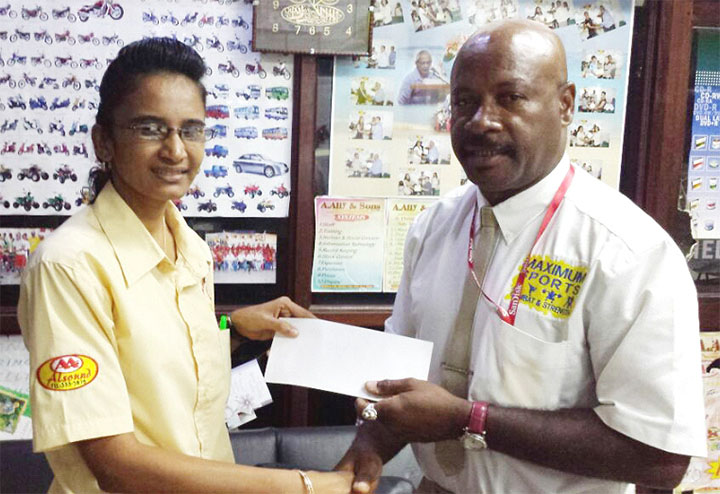 International Federation of Bodybuilding and Fitness (IFBB) professional female bodybuilder world renowned Laura Creavalle will visit these shores this month end to interact with athletes and to celebrate the first anniversary of Maximum Sports and Combat Show.
Crevalle who was born in British Guiana in 1959, has represented Canada and the United States of America at the prestigious Ms. Olympia competition where she was twice the runner up.
Now based in the US, Creavalle who retired from competitive bodybuilding in 2002, will hold seminars for anyone interested at a date to be announced by producer/host of the show, Max Massiah.
Yesterday, Fly Jamaica presented Massiah with Creavalle's ticket for her sojourn. More details of Creavalle's visit to her homeland will be published in a subsequent article.
Meanwhile, Berbice establishment A. Ally and Sons has officially become the main sponsor of the popular television programme.
The programme which is now being aired at 16:30hrs on Saturdays at the National Communications Network (NCN), focuses primarily on disciplines such as Boxing, Martials Arts, Powerlifting, Bodybuilding and Rugby.
Producer and host of the show Max Massiah thanked Director of the establishment Faizul Ally for stepping up after six months as general sponsor to become the main sponsors of the programme which is fast becoming the most watched local television sports programme.
Director Ally said he was pleased to be a part of the programme which he declared was very informative and inspiring with a high standard of quality and presentation and which benefits not only youths but persons of all ages and ethnicities.
Around the Web