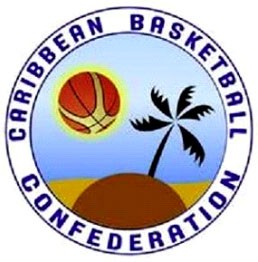 ROAD TOWN, British Virgin Islands, CMC – Ernest Scott came up with a massive game as Antigua and Barbuda held off hosts British Virgin Islands to clinch third spot in the men's Caribbean Basketball Championships which wrapped up here Sunday.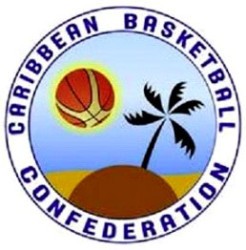 The forward netted 24 points and hauled down 11 rebounds, a double-double effort that helped the Antiguans overcome a slow start to post an impressive 82-73 victory at the Multi-Sports Complex.
However, it was the US Virgin Islands who made all the headlines, dethroning reigning champions the Bahamas with a 71-65 win in a highly charged final.
The USVI trailed 52-56 at the start of the final quarter but produced a telling burst to out-score the Bahamas 18-9 and take the victory.
For the winners, Khalid Hart led all scorers with 24 points while Ivan Aska weighed in with 14 points and ten rebounds, and Craig Williams Jr, ten points.
For The Bahamas, Kadeem Coleby came off the bench to lead with 15 points while captain Magnun Rolle and Kentwan Smith got nine each.
Antigua, meanwhile, would have been thrilled with the third place finish especially after doing well to reach the semi-finals of the tournament.
They trailed 17-20 after the first quarter but had clawed their way back to lead 38-34 at the half-time whistle. Both teams were evenly matched in the pivotal third quarter and Antigua came away with a 54-50 lead, one which they maintained down the stretch in the final quarter.
For the Antiguans, Scott led all scorers but was supported by forward Raviel Burton who had a massive game off the bench with 23 points and 11 rebounds.
They were two of five in double figures as Lennox McCoy got 12 points and captain Sharife Sargeant and Clinton Joshua both scored ten points.
Meanwhile, Suriname turned back St Vincent and the Grenadines 87-80 to clinch fifth spot, despite huge efforts from Alexis Foyle who poured in 23 points and Shawn King, who scored 18 points, grabbed 18 rebounds and issued five assists.
In the seventh place playoff, Barbados got past Bermuda 78-73, thanks to Akeem Marsh who scored 20 points and pulled down 13 rebounds, and Keefe Birkett who knocked down 21 points.
Christopher Crumpler of Bermuda led all scorers with 27 points.
Around the Web