LONDON, (Reuters) – American coach Alberto Salazar has provided a lengthy and detailed denial of allegations of doping made by the BBC, which he previously said had adversely affected his Olympic medallists Mo Farah and Galen Rupp.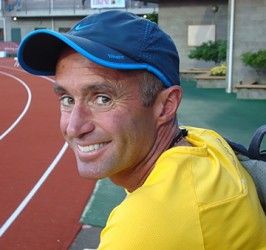 An investigation by the BBC television programme Panorama in association with American website ProPublica made a series of allegations, including that Salazar had given Farah's training partner Rupp the banned anabolic steroid testosterone.
But the Cuban-born coach, who has worked as a consultant to UK Athletics for two years, wrote in an open letter published on Wednesday: "I believe in a clean sport and hard work and so do my athletes.
"I will never permit doping. At no time do we use science in violation of the WADA Code. We strictly adhere to competition and anti-doping rules at all times.
"I have not and will not condone any athlete I train using a banned substance and would never encourage any athlete to use a banned substance. We have worked very, very hard to achieve our successes and are proud of our accomplishments."
Briton Farah, 32, won the 5,000 and 10,000 metres double at the 2012 London Olympics. American Rupp, 29, took the silver medal in the 10,000.
In a detailed response Salazar accused the BBC and ProPublica of irresponsible journalism.
He addressed accusations of doping and the misuse of prescription drugs on a point-by-point basis.
Among the allegations levelled at him was that he had coached Rupp and other athletes on ways to manipulate therapeutic use exemptions (TUEs), in which athletes can use otherwise banned medications or treatments for medical reasons.
Around the Web