The Providence High Performance Centre (HPC) is currently in the design stage and work will commence following the approval of funds from football's world governing body FIFA, chairman of the Guyana Football Federation (GFF) Normalization Committee Clinton Urling says.
"The Providence HPC is currently in the design phase with the topography recently completed and now the architect is designing the facility. When that process is done, it is over to FIFA to approve funding and also to set the terms of tendering and procurement," Urling told Stabroek News. "Whenever FIFA approves the funding and contractors, the works will commence," he added.
Guyana's first FIFA Goal Project took a giant step towards becoming realized after the Normalization Committee last month signed a 30-year lease with the Eccles/Ramsburg Neighborhood Democratic Council (NDC) for the Providence Community Centre Ground.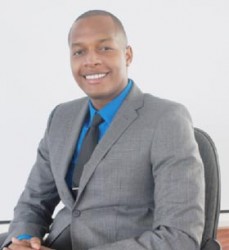 Following the acquisition of the lease, Urling declared that the aim is to create a self-sustainable federation that will not have to rely on funding from FIFA, government and the corporate sector. He had also added that the facility will afford the country the ability to host its own games and activities and can also be rented to other sporting bodies.
The leased land which is opposite the National Cricket Stadium, is approximately 8.5 acres in dimension.
Guyana was part of the FIFA Goal Project pilot division in 1999 under then GFF President Colin Klass. However, since Guyana was identified, there has been little movement towards making the project a reality until recently.
Under Klass in 2007, the GFF acquired a plot of land at Orangestein on the East Bank of Essequibo, for what was slated to be the home of the project. After Klass was suspended during 2011 as he was embroiled in the cash-for-votes scandal, the project was shelved, with only a land clearing exercise ever conducted.
Under Klass' successor, Franklin Wilson, the GFF acquired US$500,000 for the resuscitation of the project after being allocated US$400,000 the first time.
Christopher Matthias after being elected to the GFF top post in 2013, discarded the Orangestein land due to the uncertainty surrounding its ownership and the distance from the capital city.
He then engaged government in an attempt to acquire land behind the Leonora Track and Field Facility. However, that did not come to fruition as the government allegedly offered less than four acres which was disapproved by the world governing body.
Around the Web