Trinidad and Tobago's Aaron Hackett and Barbados' Kimberley Gittens punched their way to the best boxer – male and female – awards when the curtains came down on the Caribbean Development Goodwill Tournament at the Cliff Anderson Sports Hall on Sunday.
Hackett, fighting in the welterweight division, chalked up three impressive wins during the four-night fixture while Gittens was equally impressive, going undefeated in her two bouts.
The championship attracted 13 territories and in excess of 80 boxers.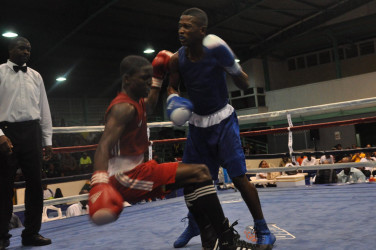 Guyana's standouts Dennis Thomas, Tefon Green, Dewani Lampkin, Jason Phillips, Jason Barker and Desmond Amsterdam all recorded victories and gained valuable experience.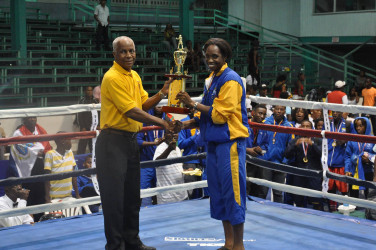 President of the host association, Steve Ninvalle dubbed the development tournament a success.
"It's my belief that the tournament was a success. It has allowed us a chance to recognise some of our deficiencies, it accentuated the positives that we may have as a country and as a Region and it has given us the opportunity to attempt to eliminate whatever negatives in the order of techniques that may be hampering the sport," he said.
"I think that coming away from this tournament, the Region is a bit more excited about what happens in the sport of boxing and it tells us, Guyana as a nation, exactly what we have to do in order to get our guys back there.
There is a lot of work that has to be done, that has been on exhibition throughout this tournament and basically, it means that the shoulder has to be put to the wheel," Ninvalle added.
The Guyana Boxing Association head further stated that a lot of effort was put in during the planning and execution of the event and tipped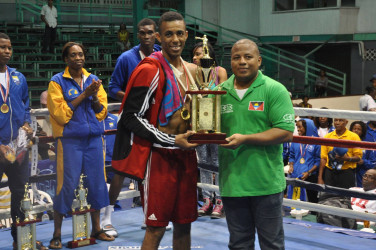 his hat to the principals.
"It will be remiss of me not to take my hat off to the Caribbean Region and its administrators namely Cathy Harper-Hall of Barbados and David Christopher (St Lucia) who came here and rolled up their sleeves and started working with us in order to get certain things right.
"We have put in a human effort in order to bring this championship off and I will like to take my hat off to everyone who has assisted in making this a reality," he said.
Around the Web