SYDNEY, (Reuters) – West Indies can compete with Australia in the upcoming three-test series if they can exploit the inexperience in the hosts' middle order, captain Jason Holder said yesterday.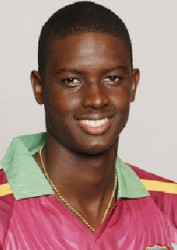 Leading an inexperienced squad that suffered a 2-0 humbling in Sri Lanka on October, Holder is widely perceived to be embarking on a 'Mission Impossible' over the next seven weeks.
The 24-year-old all-rounder, however, said Australia's series against New Zealand, which the hosts wrapped up 2-0 in Adelaide on Wednesday night, had revealed some chinks in the armour of the number two side in the world.
"We saw weaknesses that we can exploit, it's important to analyse every batsman and every bowler and come up with plans best suited for the conditions," he told reporters in Brisbane.
"There's some new faces mixed with some guys that have been in rich veins of form, it's important that we put some pressure on their middle order.
"If we get early wickets with the new ball, we can get to Sean Marsh and those guys who are working their way back into the side, you know, put them under pressure to score it should be a relatively competitive series.
"They have some in-form batsmen like David Warner and Steve Smith so it's important we get them out early and put the new guys under pressure."
Australia's middle order is the least experienced part of the test team, with Sean Marsh, Adam Voges, all-rounder Mitchell Marsh and wicketkeeper Peter Nevill all still trying to establish themselves in the side.
West Indies are without all-rounders Dwayne Bravo and Kieron Pollard, who have still not been forgiven for their role in the abandonment of last year's tour of India, while opener Chris Gayle prefers to play lucrative Twenty20 cricket.
Despite those omissions, Holder was confident West Indies could restore some pride after the disappointment of the tour of Sri Lanka.
"We come with a lot of belief, if you don't have belief there's no point in being here. We have to play aggressive cricket, we have to play smart cricket," he added.
"Obviously, Australia's the number two side in the world and they will come at us pretty hard. We need to learn as quickly as possible, not be intimidated by their bowlers and just be confident."
West Indies will warm-up for the series in a four-day match against a Cricket Australia XI starting on Wednesday.
The first test, which is followed by matches in Melbourne and Sydney, starts next week in Hobart, where unseasonably cold weather brought snowfall over the weekend.
"I heard about it, I've never seen snow so I'm looking forward to it," Holder laughed.
Around the Web