GEORGE TOWN, Cayman Island, CMC- Jeffrey Webb, the disgraced former president of CONCACAF, has finally been removed as president of the Cayman Islands Football Association (CIFA).
CIFA made the announcement in a statement issued after an emergency meeting of its executive Monday night which followed Webb's guilty plea in a probe into corruption in international football.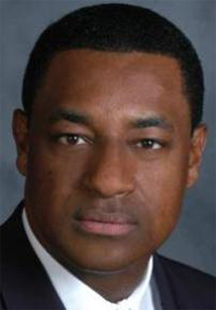 Webb initially pleaded not guilty to the charges but US Department of Justice officials revealed last week that he has switched his plea and agreed to forfeit more than US$6 million of ill-gotten gains. "Following his guilty plea, it has been determined that he is not fit for office of President of CIFA and as such, his position as President of CIFA is officially vacated," the association said. Webb officially remained as head of the local sporting body after he was indicted by United States authorities for fraud and racketeering earlier this year.
First Vice President Bruce Blake has been acting in the post for the past few months.
"Elections will be held at the earliest congress in 2016 for the President's position, along with any other positions that are vacant," CIFA stated.
After Webb's arrest in Zurich in May, FIFA, suspended him as one of its vice presidents while CONCACAF suspended him as its president.
Webb, who remains under house arrest, will be sentenced next year.
Around the Web